The CRM platform to unite your whole company
SuperOffice helps you put your customers in the center of your business by using one tool to manage all touchpoints. Gather all teams around one goal – creating great customer experiences.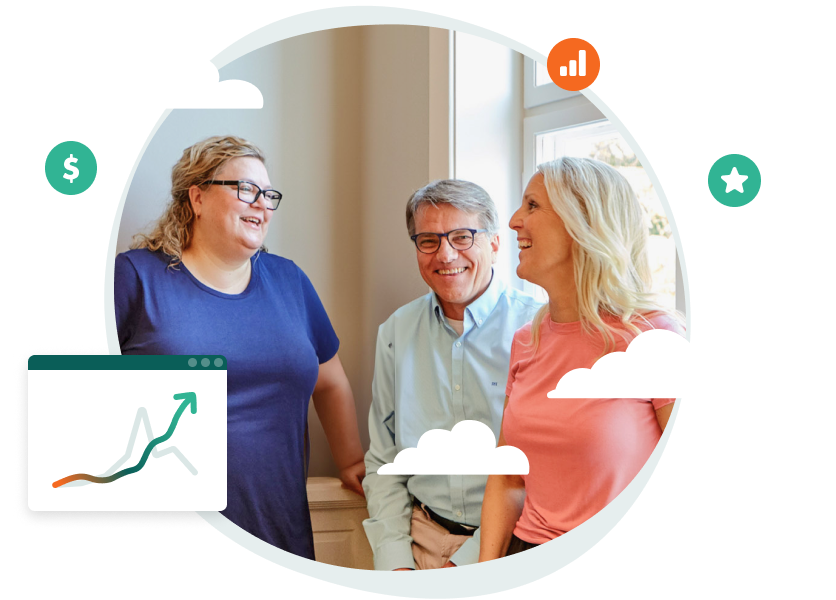 ONE CRM PLATFORM TO EMPOWER EVERY TEAM
Experience the versatility of SuperOffice: a user-friendly CRM platform that unifies sales, marketing, and customer care teams across the entire buyer journey – from promising prospects to loyal customers.
A CRM your teams will love using

Dive right into an intuitive and flexible CRM solution made for your team wherever you are on your digital transformation journey, fitting right into your team's existing tool stack and processes.

Achieve more together

Improve and align your marketing, sales, and customer service strategies with centralized data. Craft targeted campaigns, surpass sales targets, expedite customer support – and delight.

One tool, big results

Get started easily and see instant results with SuperOffice CRM. Jump straight into ready-made workflows, searches, and dashboards. Access centralized data for better alignment, efficiency, and productivity.
A CRM PLATFORM
FOR ALL TEAMS 
Everything you need in a CRM
Unlock efficiency with integrated tools, insightful dashboards, customizable workflows, centralized data, and collaborative workflows. Your all-in-one solution for success.
Email and documents integration
Use all your daily tools completely in-sync with SuperOffice:
Create CRM activities such as follow-ups and tickets directly from your inbox
Automatically save all your presentations, quotes, and documents to SharePoint
Seamless integrations to hundreds of business software through the App Store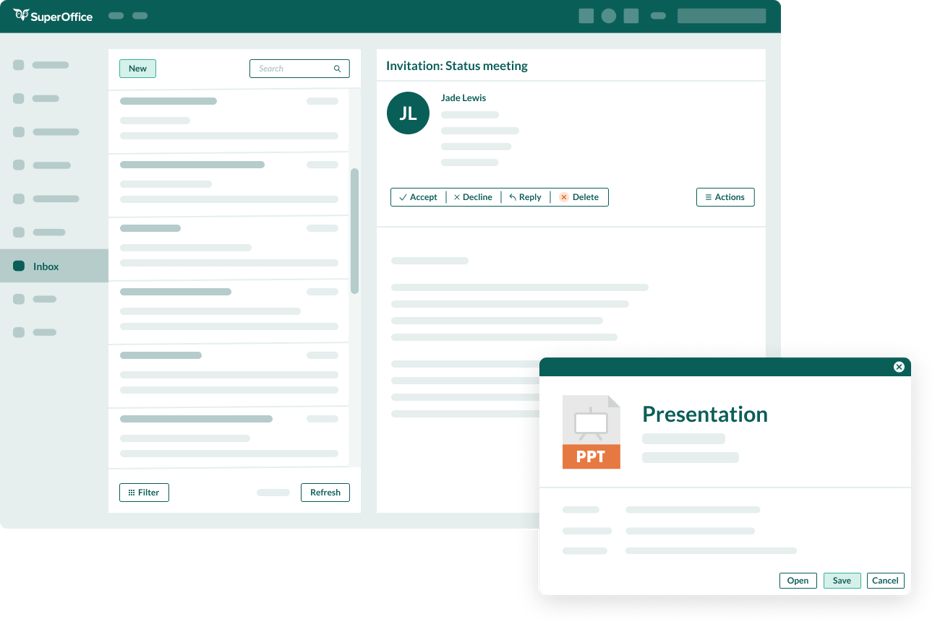 Dashboards
Stay in the loop and maintain control over the complete customer journey:
Make use of out-of-the box reports to create KPI dashboards
Leverage and gain insights from real-time sales, marketing, and service data
Stay on top of your sales pipeline by comparing your results against targets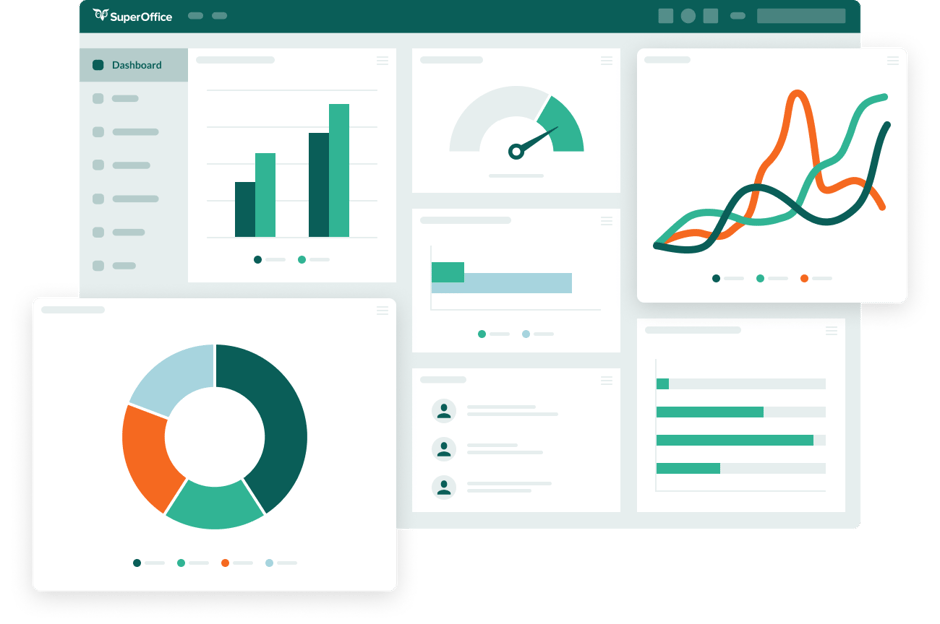 Workflows
Structure your approach to sales and projects by creating step-by-step guides:
Minimize set-up time with out-of-the-box workflows

Customize workflows according to your company's best practices

Automate ticketing workflows with if-this-then-that logic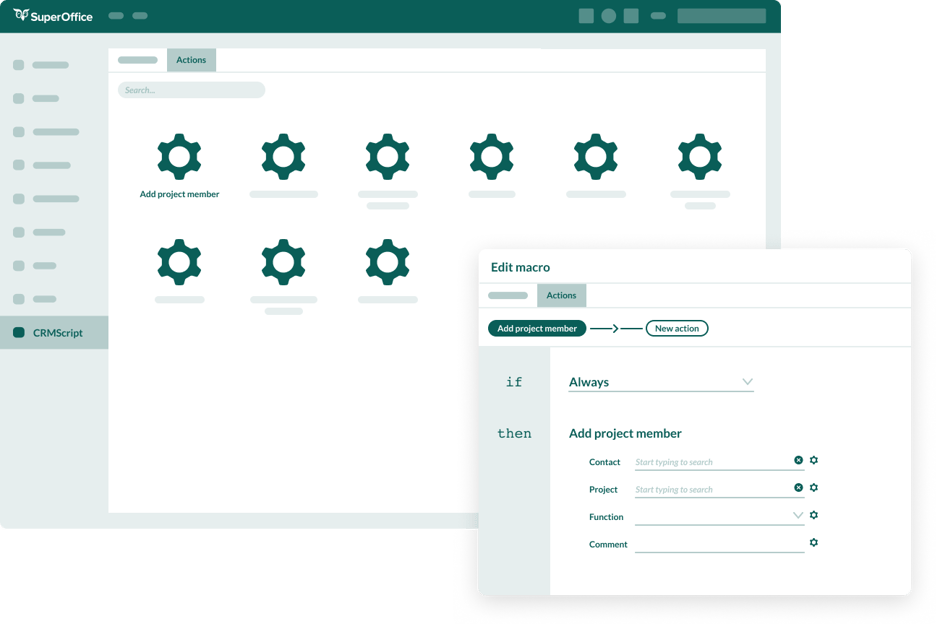 GDPR
Ensure GDPR compliance across all customer communications:
Storage and handling of all types of customer consent
Communicate exclusively with customers who have granted their consent
All data stored in Europe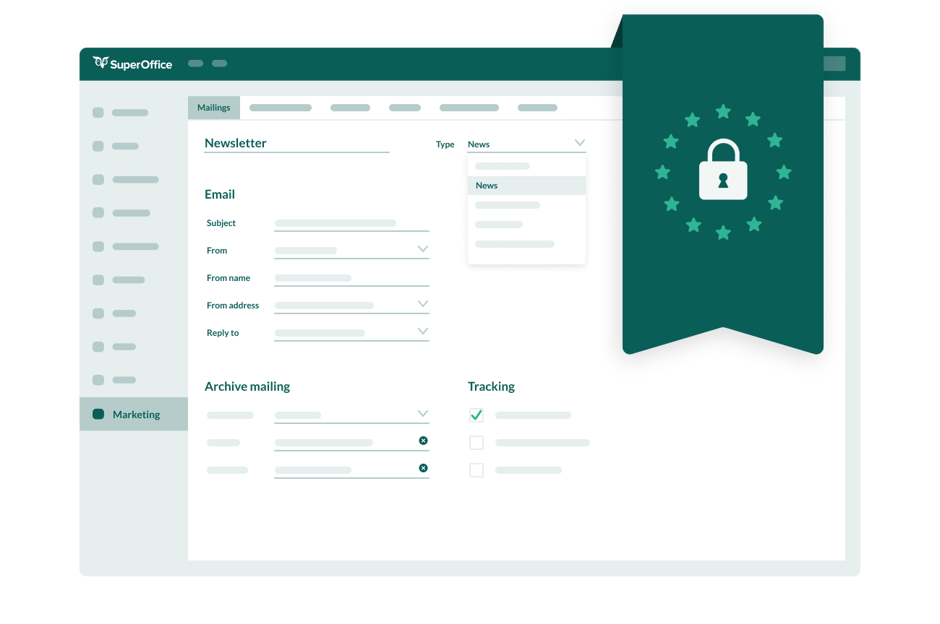 A helping hand from AI
Make the most out of Artificial Intelligence:
Categorize tickets according to customer sentiment
Receive AI suggestions for more compelling and impactful email campaigns
Leverage chatbots for personalized conversations in sales and customer service – from anywhere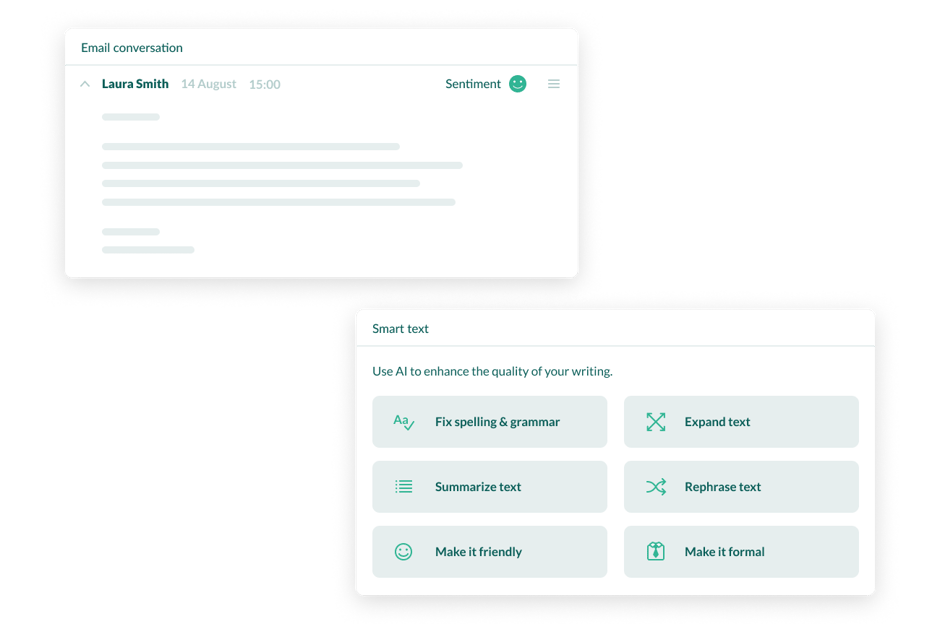 Mobile CRM

Get the most out of SuperOffice CRM wherever you are with our mobile CRM. Be ready when a prospect calls, instantly answer requests, and add new contacts to your pipeline directly from your mobile device with our business card scanner.

Project management

Organize activities and documents, such as marketing campaigns or sales initiatives in projects to track all contacts, stakeholders, and activities across the entire customer journey.

Find and select

Turn CRM data into your competitive edge. Use existing segmentation lists to readily find sales, open requests, contacts, and projects. Even better – build your own custom lists!
"SuperOffice is a very complete and user-friendly CRM system that supports not only your sales team, but also your marketing and customer care/support teams."
Mathias V., IT Manager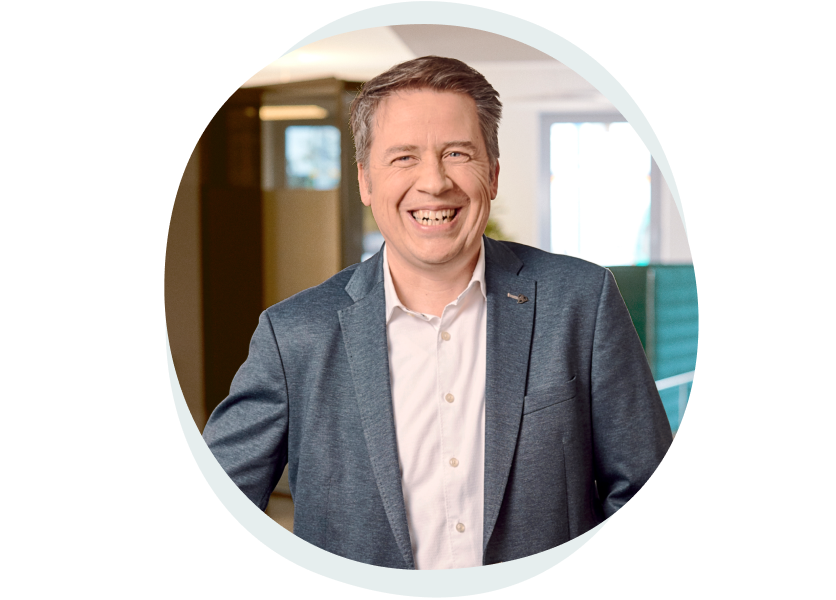 Grow your business with a cloud-based CRM
Stay in control with increased flexibility, scalability, and data security on the cloud
Get instant access to new features and updates
Enjoy the highest security level for your data guaranteed by ISO27001 certification
Ensure and maintain compliance requirements across the business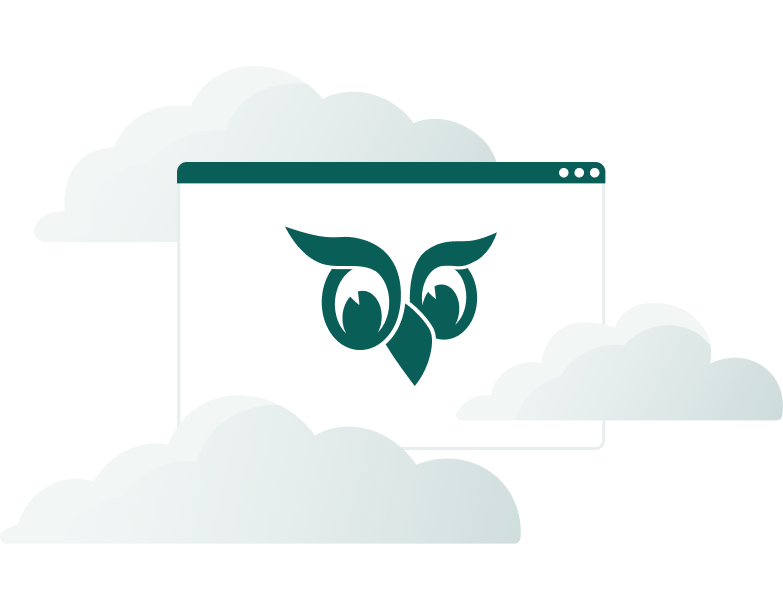 Add superpowers to your CRM!
Browse through hundreds of apps in our App Store, plug-and-play, and start enjoying even more functionality in your solution.
More than a platform – a CRM partner
Long-term sustainable relationships are at the heart of what we do. SuperOffice has more than 30 years of experience in helping European business achieve success and a truly customer-centric approach to business and profitable growth.
Ready to get started?
Sign up for a demo and see how SuperOffice CRM can help you:
Improve collaboration between all customer-facing teams
Gain a holistic overview of all customer interactions with your company
Create a cohesive customer experience across all touchpoints from just one tool