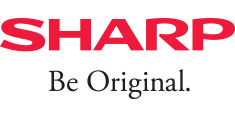 THE CRM SOLUTION THAT TRANSFORMED THE WORK OF THE SALES TEAM
This is the story of how Sharp UK used SuperOffice CRM to achieve the following results:
Better business transparency and sales forecasting accuracy
More competitive marketing, tailored to customer profiles
Prevented two members of different sales teams from chasing the same opportunity
Dramatically reduced the sales administration burden
Increased sales management scalability
Customer account value grew with improved business intelligence
Increased sales capacity because streamlined processes took staff less time
Real-time account management reports can be automatically generated, saving two days of an analyst's time per report
Mitigated sales disruption posed by role and responsibility changes
THE COMPANY
Sharp UK is part of the world-renowned manufacturer of state-of-the-art technologies to improve welfare and efficiency.
Although Sharp UK's original search for a CRM platform was expected to result in bespoke software, instead it chose SuperOffice CRM, which has helped to transform the work of Sharp UK's sales team and help them achieve more.
THE CHALLENGE
Sharp has a vast workplace technology manufacturing capacity, yet in the UK its account managers deliver a high-quality relational service often offered by local suppliers. Its B2B portfolio is complex, ranging from print and document workflow management to visual solutions and from IT and telephony support through to procurement.
Richard Hornsby, Commercial Manager at Sharp UK, wanted a CRM to improve:
sales management scalability
sales tracking and forecasting accuracy
customer database segmentation
contact management efficiency
customer information availability
account management succession
administration efficiency
business intelligence, to prevent missed opportunities.
Finding a CRM software that would enhance Sharp's customer relationship management and its employees' work lives proved to be more important than anyone could have imagined.
THE SOLUTION
SuperOffice CRM is 100% configurable, so Richard's team no longer needed to consider capex for bespoke software. SuperOffice's powerful, modular CRM service maximises return on investment.
"We wanted customer relationship tools that moulded to Sharp to maximise commercial impact and enrich each customer's experience without overstretching our account managers.
It needed to be a CRM system that grew around us,"
One requirement was particularly innovative. Sales teams needed an integrated white space tool to provide an infographic for each customer and vertical industry. It would list what Sharp could provide, highlighting sales opportunities that might otherwise have been missed.
THE RESULTS
After SuperOffice CRM software was deployed, the benefits to Sharp and its customers soon became apparent.
With audit trails and in-depth product and service information available at their fingertips, account managers could make service information instantly available to customers. Each manager covers 300–400 customers, so this significantly reduced the admin burden.
"Report dashboards in SuperOffice CRM enabled sales managers to understand sales team activities, new opportunities, and proposals to ascertain when, where and how we won opportunities.
This provided important insights for management coaching and mentoring,"
Customer database management and segmentation were revolutionised, so that marketing messaging could be tailored to individual prospects.
If an account manager took long-term leave or moved on, the information captured by the SuperOffice CRM enabled customers to be passed to another manager without losing momentum. When Sharp acquired another company, this new level of sales transparency eliminated the risk of several salespeople chasing the same prospect.
The white space infographic report used to take several days to produce. SuperOffice automated it, giving managers real-time reporting on sales opportunity gaps.
"SuperOffice CRM equips our sales team with information that deepens their understanding of the challenges customers face and pre-empts their requirements. This information has also made our marketing more competitive.
"Although the difference that SuperOffice CRM has made is clear, it was particularly important over the first 12 months of the pandemic. SuperOffice provided a platform on which our sales and marketing teams were comfortable working remotely.
"It's crucial for all parties to have the right technologies in place to help us all thrive in this new normal. Today, our sales teams wouldn't be without SuperOffice CRM,"
concluded Richard.