Inside out – that's how most companies work with prospects and customers.
They prioritize internal efficiency, processes and systems over how their prospects and customers buy. This often leads to complex purchase processes and, ultimately, lost revenue.
But the companies that think "outside in", aka –customer-centric companies, are 60% more profitable!
Another reason to put the customer first is customer retention. More than 80% of customers are willing to switch to a competitor if your organization is not customer-centric.
Overall, there are many benefits in creating a customer-first business culture.
But where do you start?
It starts with putting the customer at the heart of your organization. And the best way to do that is through the CRM technology.
5 ways CRM technology supports the customer-first business culture
1. Break down silos
The customer-first business culture cannot exist in a siloed organization.
And it is the CRM technology that helps to break down silos.
Ideally, your customer-facing teams – sales, marketing and customer service – all work together by putting the customer at the heart of your organization.
The only difference is whether or not they're using a CRM system.
Without the CRM technology, this collaboration could break down and customers may end up with a disconnected experience.
With the CRM technology, data, engagement and insights acquired from a customer are stored in one place, and all teams can access it without delay.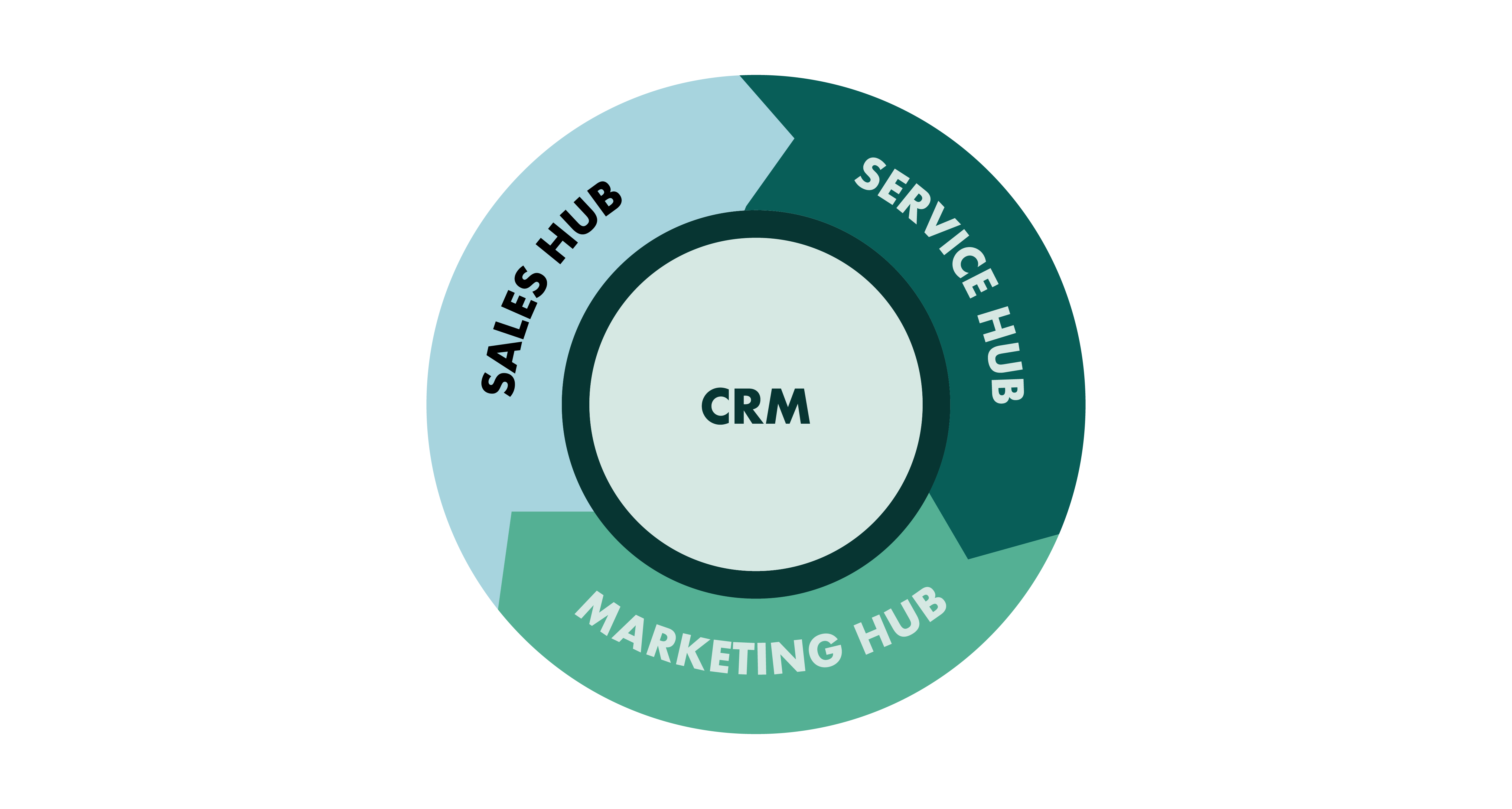 In other words, CRM is the core that facilitates smooth information exchange between the teams.
Whether it's a sales rep or a customer service agent – both can access the same information about a customer at any time. The CRM technology makes it a lot easier for all customer-facing teams to share information, collaborate and, most importantly, solve issues together.
2. Make it easy to do business with you
CRM software has numerous benefits.
But the CRM technology, supercharged with integrations, lets you connect to multiple platforms and enrich the customer experience.
For example, integrations like:
Help customers to:
Easily book meetings with your business according to their schedule,
Sign documents quickly without the needless back and forth emails,
Share their product or service feedback directly with CX managers.
Do you know what happens when you make internal processes easier for the customer?
They like it!
It makes them want to do business with you, again. Stop thinking about how much time you can save by implementing an additional step in the process, and, instead, start thinking about how to make it easy for your customer.
3. Capture customer feedback
If something goes wrong, only 1 in 26 customers will complain to you.
The rest will just stop doing business with you, and you will never know why.
That's why feedback is extremely important to your business. If so few customers make the effort to share their thoughts, comments or concerns with you, then you'd better treat their feedback like gold.
Usually customer feedback is shared with the customer service department. And if this feedback is sent via a platform that is not connected a CRM system, it gets lost, quickly.
When you have a CRM system, the customer feedback is collected from a variety of integrated systems or communication channels and stored in one place. This means that not only the customer service reps can access it, but also other departments, allowing you to act on the feedback right away.
For example, you can add a note with the feedback on the company card, and if it's something that needs urgent attention of your colleagues, you can automatically notify the R&D, marketing or business development departments. It's a time-saving and efficient way to put the customer first.
But there's more.
Because data is captured in a CRM platform, you can thank the customer for their feedback, and once the issue has been addressed, you can inform the customer about it.
Collecting feedback is one thing; obsessing over it and making sure it's acknowledged, addressed and the customer is kept in the loop is another.
Most companies do the former. Time to stand out from the crowd and focus on the latter.
4. Personalize sales and marketing communications
"Hi John" in an email campaign is NOT personalization.
Your customers demand more than that.
The CRM technology captures purchase history, service ticket messages, email marketing campaigns, and comments/ notes from sales meetings are saved directly on a contact card.
Unfortunately, more than 70% of B2B companies do not use the CRM technology for personalization.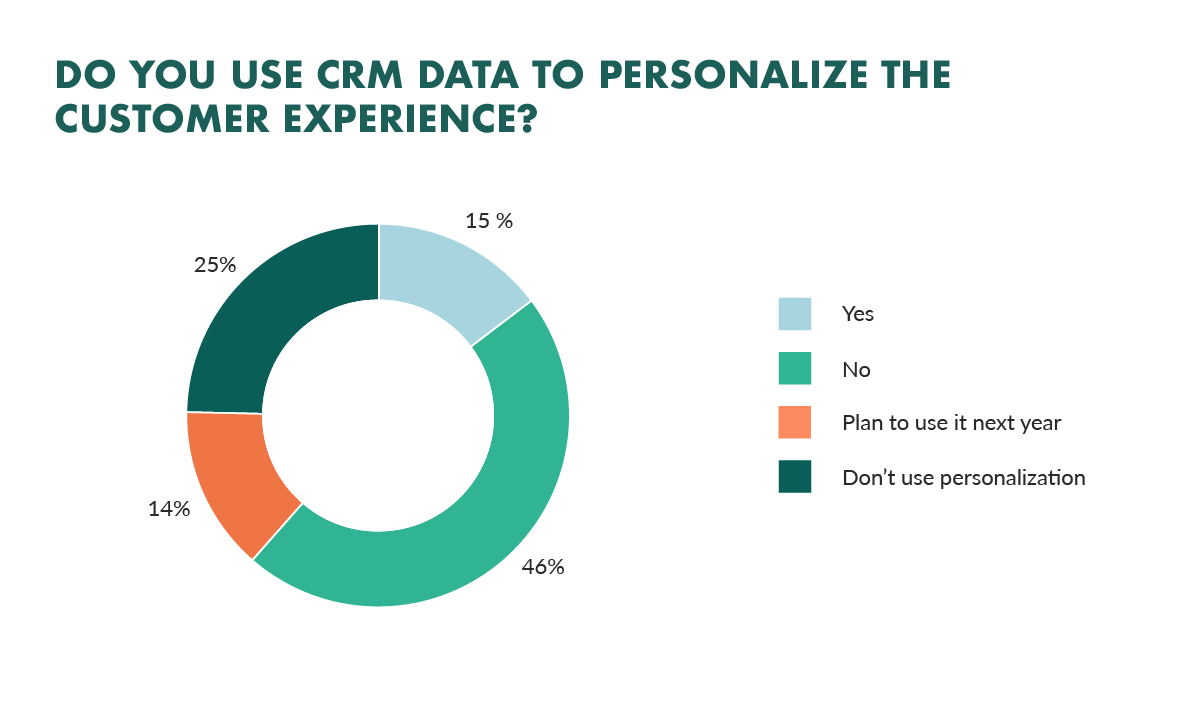 CRM data gives you deep insights into what a customer wants.
How do you use this data to provide personalized communication?
If a customer has subscribed to your sales and marketing subscription plans, but has contacted your sales department asking questions related to your service subscription plan, you can use this information in your email campaign to offer free webinars, consulting and/ or content relating to customer service.
It's relevant, personalized and proactive.
And you're putting the customer's needs first, not yours.
5. Engage throughout the customer journey
When a customer's information isn't in sync, it's the customer who suffers from it.
Let's start with a simple scenario:
A customer signs up for a webinar as a result of an email campaign sent by the marketing department. Sales teams hear about the webinar internally and reach out to customers and invite them to join, too – even though they've already signed up.
Ok, that's just one customer and one webinar. No big deal.
But what if you have thousands of customers and hundreds of webinars?
It's easy to see how fast this could become an issue.
The CRM technology, especially SuperOffice CRM, records all interactions in a single platform helping you avoid such mistakes.
Whether you're targeting prospects who've signed up to your newsletter, buyers engaged in a sales process or customers looking to expand, you can communicate with each of them, at every stage of the customer journey, without duplicating the message.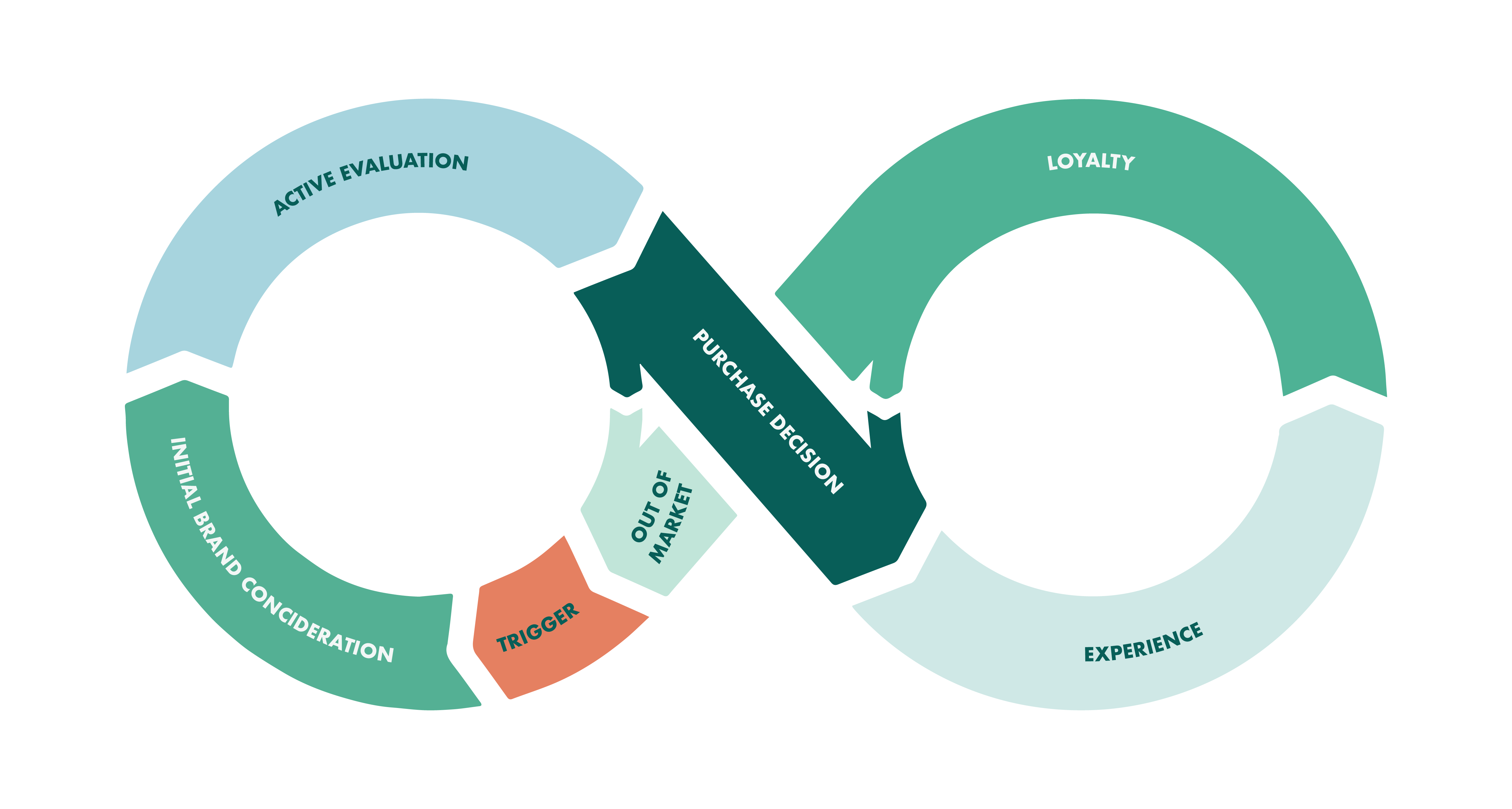 It also shows that you care and treat them individually.
You're taking the time to note what they have already received, and evaluate whether there's value in what you're about to communicate.
During their customer journey to your brand, a customer wants different types of content depending on the stage they're at. The CRM technology shows you what your customers have already engaged with or showed interest for, allowing you to serve them something new and relevant.
Conclusion
Make no mistake – the more you care about your customers, the faster your business will grow.
It's not a case of "growth at all costs", but, instead, a "customer-first at all costs" approach.
Growth is a by-product of the customer-first business culture. Investing in your customers is the same as investing in your business, just with much better outcomes.
Want to learn more about SuperOffice CRM technology?
Sign up to a free demo and we'll show you how your business can use CRM to become more customer-focused.