SALES FEATURES
Packed with features that will make you smile big and perform even better, SuperOffice offers you powerful sales features to help you improve your forecasting accuracy, manage your pipeline and simply, close more deals. You can even create quotes and place orders with a single click.
Follow the recipe for best results
Use the Sales Guide to create a defined sales process based on your company's best practices and generate better results. With the SuperOffice Sales Guide, your entire sales team will always know when to do what.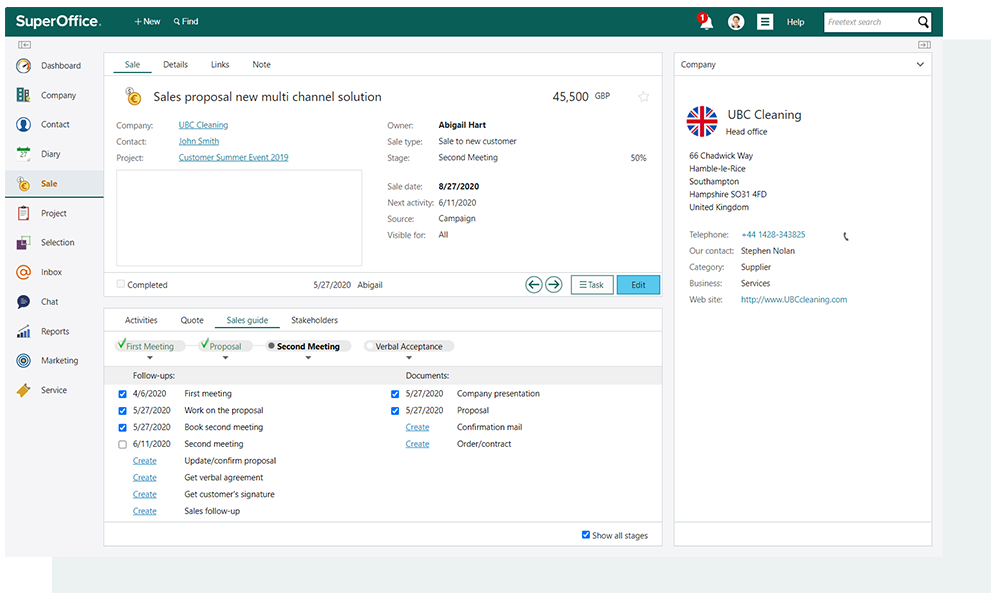 Never lose track of a deal
Make sure all your hard work helps you to reach your revenue targets. Use SuperOffice to track every opportunity in your pipeline from beginning to end. Closely monitor deals, build accurate pipeline and forecasts and improve your performance.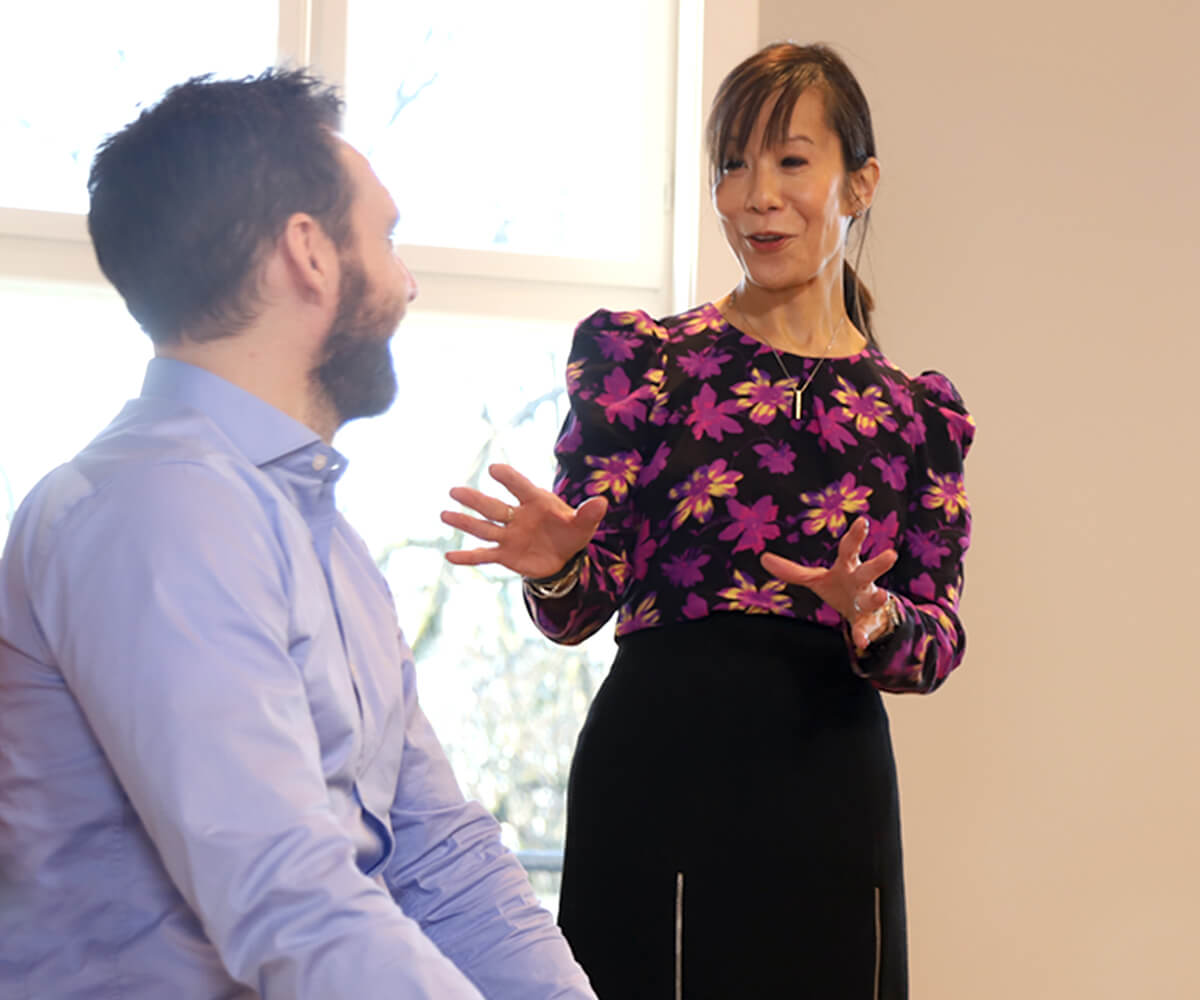 Helps you to focus on all the right things
With handy to-do lists and smart automated alerts, the Sales Secretary will keep you updated on which sales activities you have planned in the near future and what sales related tasks are overdue.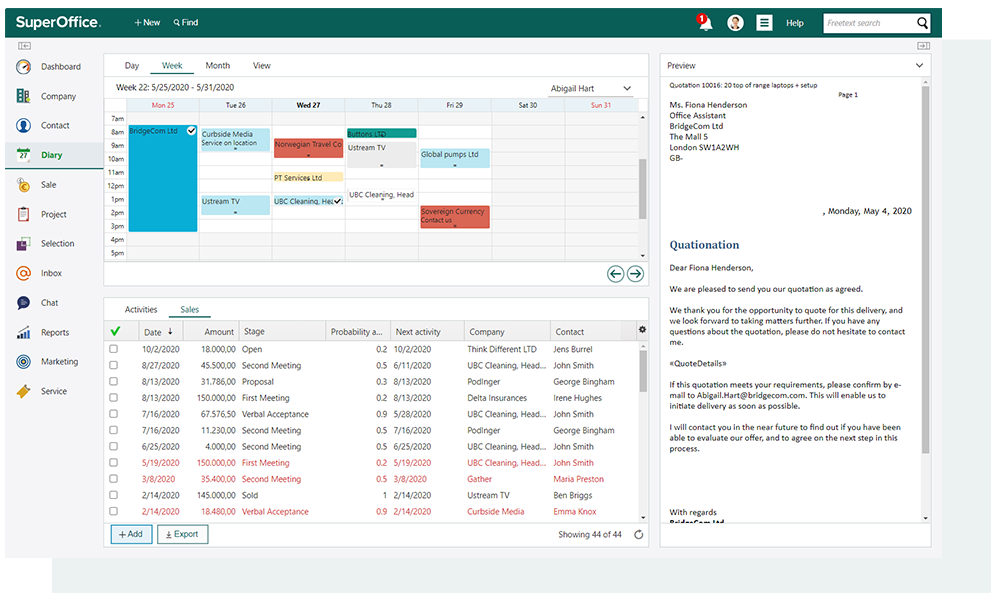 Turn prospects into customers
When prospects visit your website, they will have questions about your product or service. SuperOffice Chat allows you to answer any questions immediately by digitally holding their hand, helping them overcome objections and reaching a buying decision - all while they are is still on your website.
Quote. Click. Close.
It's the SuperOffice way of closing more deals. All sales people need to create quotes and with SuperOffice, it's easy. Create quotes, manage versions, get approvals and even place orders with a simple click. Did we just see you smile?
Transform unknown website visitors into leads
Most of the time you don't know who, when and why they visited your website. Leadexplorer is a tool that identifies those anonymous visitors, tracks what they are looking at and measures their engagement. It takes a click to import the most engaged companies to SuperOffice CRM and give your sales a list of hot leads to work on.
SuperOffice CRM for Sales
Gain real-time actionable insight into your customers and sales activities through alerts and helpful visualizations.
With SuperOffice Mobile CRM, you can easily manage sales appointments, access account details, update and create sales meetings and access all relevant real-time client and company information from any smartphone or tablet.
Using calendar synchronizer developed by our partner Infobridge Software, your SuperOffice calendar automatically syncs with Microsoft Outlook, Exchange or Google Calendar. You can also share appointments and tasks with others not using SuperOffice.
Get direct access to an administration and settings module so you can configure and customize your solution according to your needs. Configuration is just as simple as everything else in SuperOffice.
Effectively manage customer relationships from prospect to customer. Keep track of conversations, documents, activities, meetings, opportunities and sales.
Making note of key stakeholders is particularly useful in complex sales since they can be instrumental in helping you to close a deal faster. Capture information about the actual decision makers and influencers you need to communicate with, the type of information needed and when you should engage with them.
Case Stories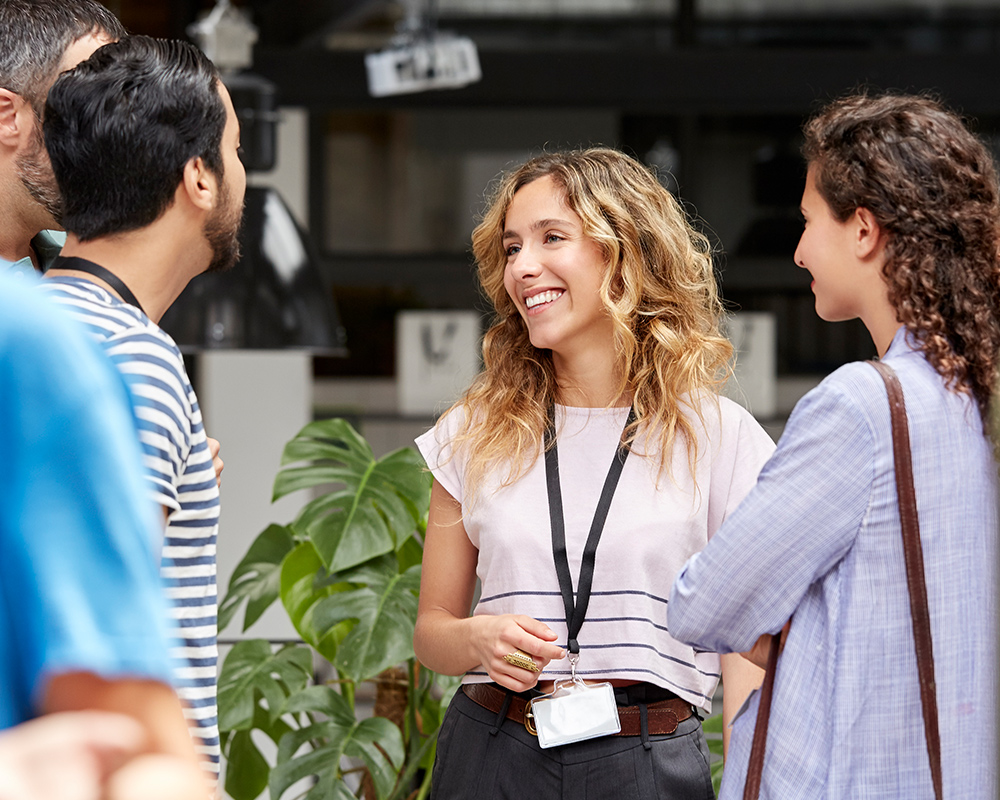 Want to know our secrets to increasing sales productivity?
Sign up to Thrive with SuperOffice to receive original content in your inbox, designed to help you improve your sales processes and turn relationships into revenue.