You started with a CRM strategy.
Next, you've created a CRM process and you've completed the CRM implementation.
That's great!
The next steps in your CRM journey are to consolidate customer information, systemise your sales process and send targeted campaigns to your customers.
While most people think of a CRM system as a productivity tool, it also helps you create better customer relationships. And when you improve your customer relationships, your revenue grows too!
For more than 30 years, we've created strong relationships with our customers. Each time a new customer starts their CRM journey with us, we share a list of best practices.
Here's 5 best practices to build better relationships with your customers.
5 CRM best practices
The SuperOffice CRM platform includes sales, marketing and service features.
If you're subscribed to the "combined plan", you will get access to all the features mentioned below.
1. Welcome new customers with personalised onboarding emails
When a prospect becomes a customer, your job isn't done.
In fact, the relationship has only just begun.
As soon as the contract is signed, send your customer a welcome mail to thank them for their business.
Research shows that customers love Welcome emails. On average, welcome emails enjoy a higher open rate and a higher click through rate over standard marketing emails.
Use this opportunity to your advantage:
Congratulate new customers on their purchase

Describe what they can come to expect after subscribing

Introduce them to their onboarding team and

Include helpful resources.
Here's an example from Zapier: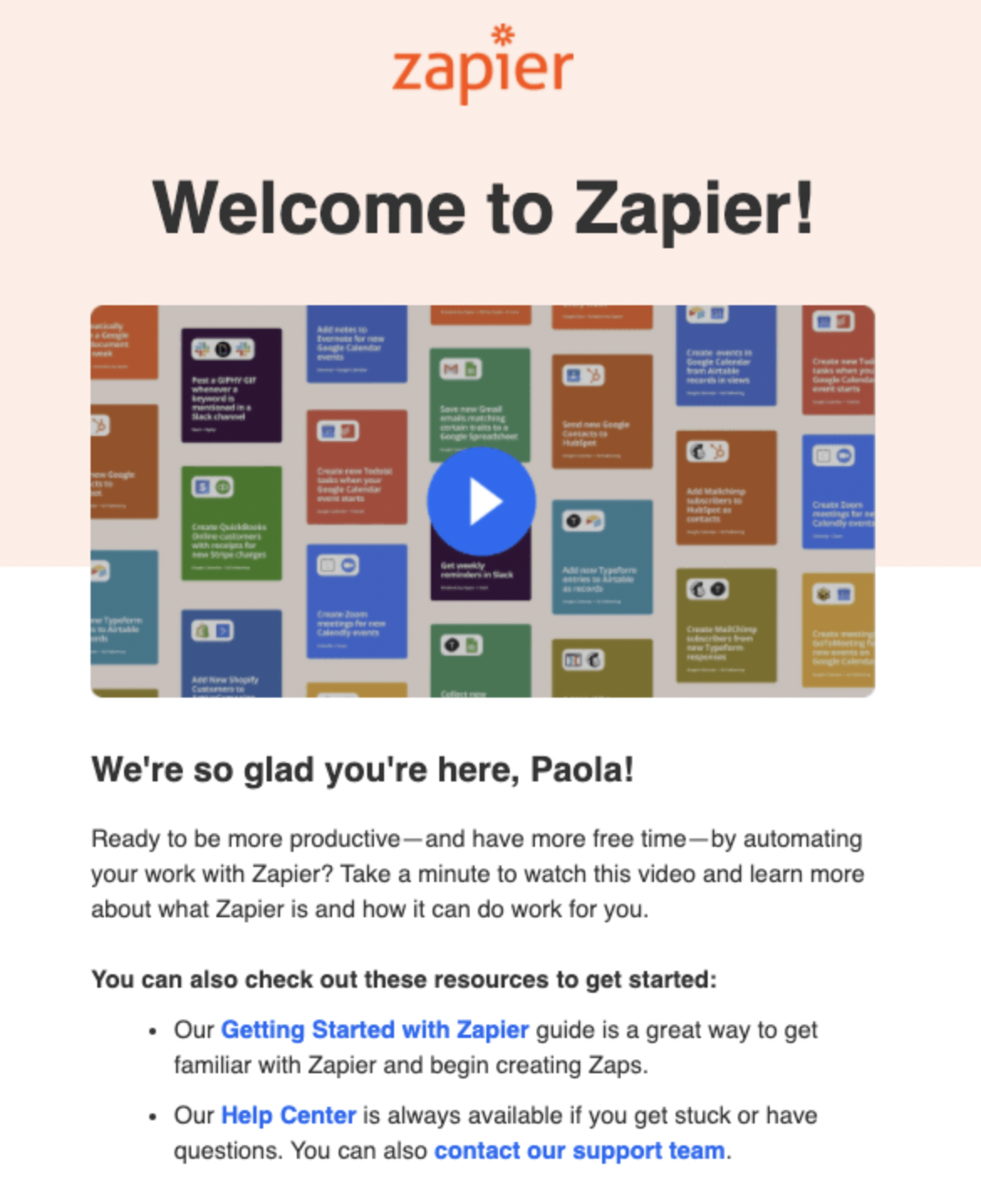 What we like about this template:
The email is used as a guide to new subscribers.

The product is a part of the message. This helps new customers connect what they purchased to the welcome email.

The email is written like an actionable guide, which makes it easier to follow.
Already a SuperOffice customer? Great!
Create the copy and pick one of the templates in SuperOffice Marketing. Every time a new customer is added to the system, you can automatically initiate the Welcome email.
2. Follow-up with customers who haven't had any communication in the last six months
A recession is looming and that can have an impact on customer churn.
Customers churn for only two reasons:
1. The customer goes out of business
2. The customer doesn't achieve the desired outcome
You want to make sure that they achieve their desired outcome.
That's why we recommend that all companies put a CRM process in place called the Customer Experience Method (CXM).
CXM is a structured process and method for customer retention and loyalty. It puts you in control of your customer base. And when you do this, your customers are happy, you reduce churn and you also increase the possibility for more business.
Here's an example from RingCentral for how you can follow up:
✍ Example: "Hey, [prospect name]. We spoke about [topic] back in [month]. At that time you weren't ready to make any decisions [because of X reason, if provided], and you asked for me to come back to you after [Y weeks/months]. This is me following up! Are you still interested in [topic]? If so, I'm happy to schedule a call. How does next Wednesday work for you?"
One more thing:
Pay extra special attention to your high-value customers. They contribute the highest amount of revenue, so make sure that they don't fall between the cracks.
3. Inspire customers by sharing new product updates
We all get busy and it's easy to forget why we preferred a particular product in the first place.
Product updates are a great way to keep your product top-of-mind for your customers.
Use the updates to share a cool new feature, a bug fix, or a new product that some of your customers have been asking for.
Here's how Canva does it:
Your customers will appreciate it. The knowledge will inspire them to use your product more. And that's what we all want, right?
As you're crafting the copy, remember that customers don't care about the product. They care about what the product does for them.
So, make sure that you sell the benefits, not the features.
Consider:
What problem does it solve?

Will it help them to save time?

How will the product make their lives easier?

Will it help them earn more money?

How can you explain it so that it's easy to understand?
Once you have the copy ready, feel free to use or modify one of the templates in the SuperOffice library. Use your own brand template for email marketing?
No problem - just add the HTML into SuperOffice and make your own.
4. Improve customer satisfaction with live chat
Live chat has the highest satisfaction rate (73%) out of any form of customer communication.
Email comes in second, with a 61% satisfaction rating.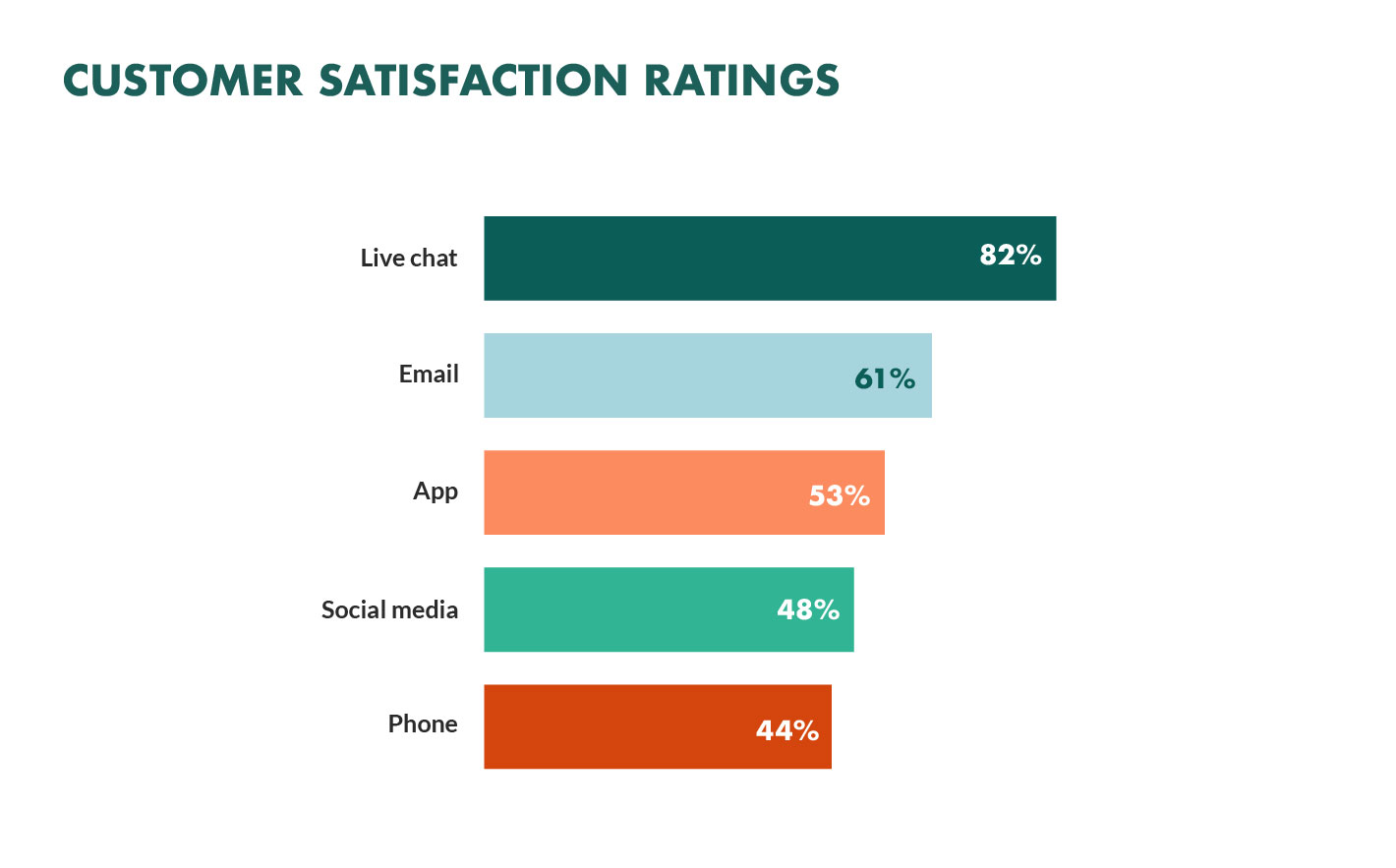 Surprisingly, phone support comes in at a distant third with a 44% satisfaction rating.
Despite what the research shows, only 40% of companies in the US, Europe, and China use live chat for customer engagement.
That's a missed opportunity in our book.
It's also a competitive advantage.
If you haven't already, up your arsenal with live chat.
Live chat gives you the possibility to serve customers immediately. No more waiting times. No more missed phone calls or lost emails.
Choose a chat solution that's already integrated with a CRM (like SuperOffice)
As SuperOffice Chat is 100% integrated with the CRM platform, your customers never have to repeat themselves (something that consistently ranks #1 as the biggest customer frustration).
All customer communications, whether by web form, email, phone or chat are kept in one central place and accessible by anyone in the company.
This means that everyone in your company has the best possible starting point to help your customers.
5. Reduce response times by implementing a ticket management process
Nothing kills a good customer relationship faster than bad customer service.
Here's a real example:
Two weeks ago, I received a $1,000 invoice from a local electronics chain. It was for a computer that I had purchased the month before.
Included in the envelope was a note stating that if I didn't pay the amount within 5 days, I would be reported to a Collection agency.
I tried calling the store. I tried sending emails. All to no avail.
When I finally spoke to a customer service agent, she couldn't find my records, and had no track of the emails that I had sent - even though everything was in order and I had made the purchase legally.
Service like this gets you a bad reputation. Don't let this happen to you.
Use a cloud-based support solution to help you manage your requests and improve customer service.
SuperOffice Service streamlines the way you handle customer inquiries. Each inquiry is automatically assigned a unique reference number and all related communication is tracked with it.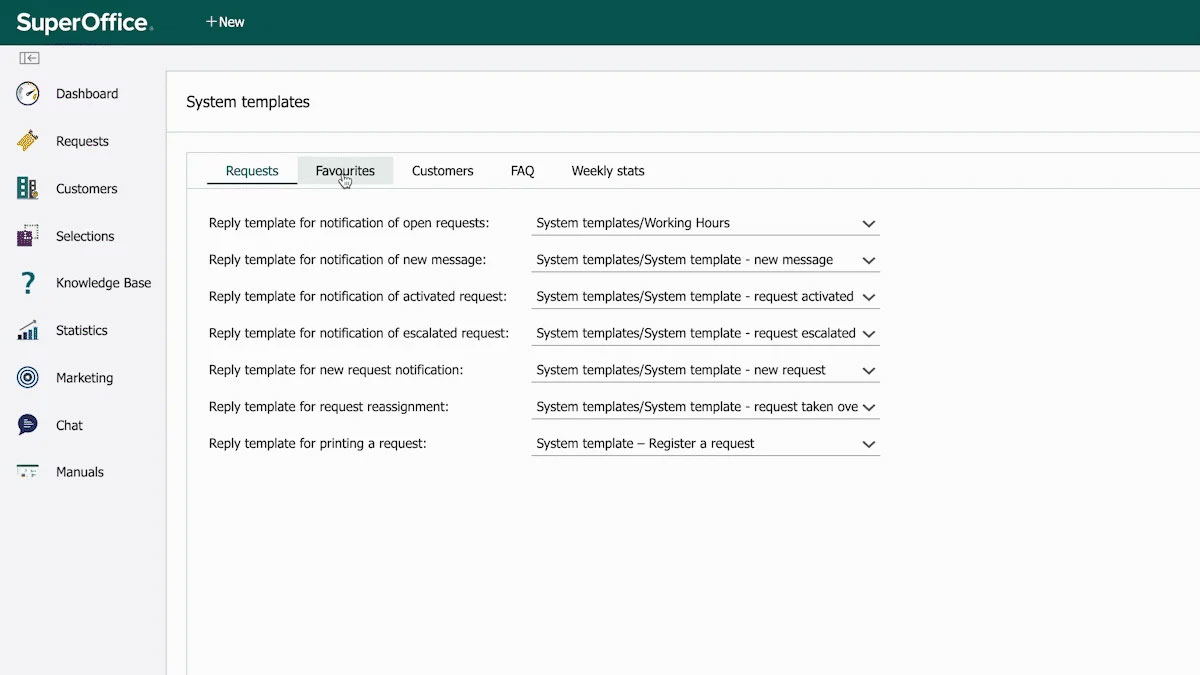 Anyone in your team can quickly access any data they need by searching for the tracking number, customer, ticket owner, status, period, or category.
You can also set the system up with auto replies. When a customer sends you a request, she'll automatically get a response back from your company acknowledging receipt.
Use these CRM best practices to improve your customer relationships
It's no surprise that CRM technology ranks as business critical.
It can be used to optimise your internal processes AND you can use it to build better customer relationships.
There are no hard and fast rules on how CRM "should" be used. Every company is different.
That's why we always recommend starting with a CRM strategy.
Many of the companies we work with want to improve productivity and optimise existing processes.
Others want to get control of their customer data so that they can improve the customer experience.
Both are different sides of the same coin.
And while most companies will do one best practice and forget about the rest.
Here's your chance to be different. Don't be like most companies.
Put these best practices into a structured process and implement them all, over time.
If you're an existing customer, contact us today and we can show you how to implement these best practices in your SuperOffice solution. For new customers, book a demo to learn more about SuperOffice CRM.