Did you know that 54% of consumers say there's a need for improvement in customer service?
Long gone are the days of waiting on hold for a company to call you back.
People want responses faster than ever.
The secret to delivering a great customer experience is shifting your focus from simply serving your customers, to engaging with them in a seamless way.
There is a tool designed to help you manage this: customer engagement platforms.
They're designed to make those small everyday interactions count.
Because this is what customers actually want from brands.
In this article, we'll share what a customer engagement platform (CEP), how you and your organization can benefit from it and, 5 important features every platform needs.
Let's dive in.
What is a customer engagement platform?
A customer engagement platform stores every interaction you have with prospects and customers. Every email, social media conversation, live chat request, and customer support ticket is logged in a CEP.
Customer engagement platforms give you a way to communicate and engage with people based on their activity.
For example, you could:
Suggest an offer on a product they might enjoy, based on their order history.
Give instructions on how to find a feature, tailored to the software version they're using.
Send a customer directly to a guide that'll solve their specific problem in your company's knowledge base.
Ask a customer for feedback based on a recent customer service ticket.
These platforms give you a way to create a seamless experience for buyers as they interact with different touch points throughout the customer journey.
Think of them like a combination of a CRM, help desk, and communication platform.
It's your all-in-one contact center for managing every communication you have with someone outside of your company. The one-stop shop for potential customers who have questions they need answered.
The benefits of using a customer engagement platform
Some 80% of companies are now investing in a platform that handles customer communication across several channels.
Wondering why you should, too?
Here are a handful of benefits you'll experience when making customer engagement platforms a priority as we head into 2021.
See bottom line growth
We all want to make more money by spending the same amount.
That's where CEPs offer their biggest benefits. Research by Adobe found that companies with strong omnichannel customer engagement strategies can see as much as a 10% increase in order values, plus 10% growth year-on-year.
Better still – fully engaged customers offer a 23% increase in wallet share, relationship growth, revenue, and profitability!
Moreover, CEPs help you centralize your interactions with customers in one place. You can build connections with your customers through live chat, encourage them to sign up to access your newsletter, and help them solve their problems with an engaging self-service solution.
All of this means you can stay in touch with your customers throughout their journey, offering support in a way that suits them, which, in turn, increases average order values, profitability, and growth.
Centralize all communications
Customer experience still gets a bad rep sometimes.
Despite the fact that 86% of buyers are happy to pay more for great customer experience, brands are still making customers hold phone lines for hours. Not to mention the email.
Our research found that 90% of companies don't acknowledge receipt of a customer's email. The vast majority (97%) don't follow up afterwards to see if customers are happy with their response, either.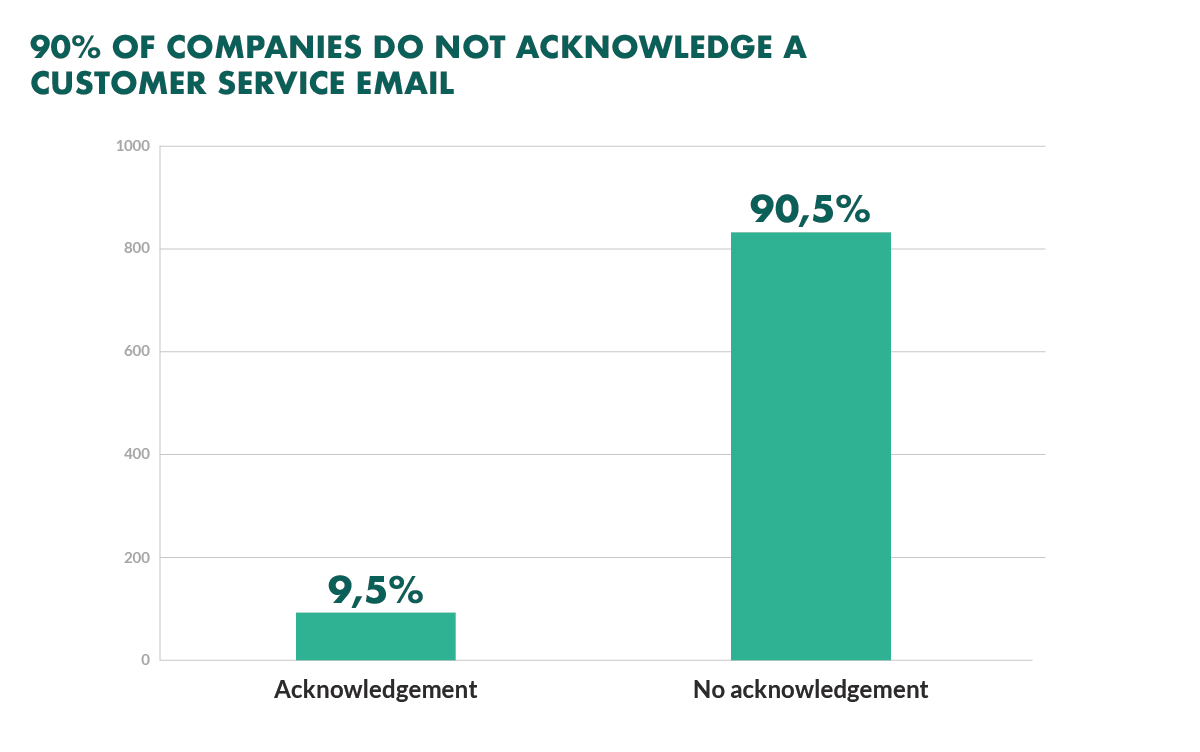 Customer engagement platforms take away the chaos of balancing different customer communications, and bundle all of those conversations into one place.
With email, live chat, and FAQs in your CEP, you can proactively communicate with customers and keep them informed in a more streamlined way.
No more "wait, what channel did my customer ask for more info through?" questions necessary.
Gain a competitive advantage
Did you know that 39% of CEOs think customer experience is the most effective way to create a competitive advantage?
Almost two thirds of marketers say that their company competes almost solely on the basis of customer experience, too.
Investing in a CEP allows you to significantly improve the experiences you offer to your customers through digitalization and automation via a variety of communication channels.
Why? Because self-service and digital communication are the key driving forces nowadays for retaining your customer base and growing your business. Like it or not – the future is digital.
5 features every customer engagement platform needs
Now we know why you should have a CEP, let's take a look at five important features, which includes self-service portal, live chat, knowledge base, FAQs and web forms.
1. Self-service portal
The appetite for self-service is growing.
Data shows that 70% of customers are using self-service tools as part of their customer journey.
Customers want to be able to solve a problem or find an answer in real-time, and on their terms. Nobody's got time to hang around for an email response.
(By the time they get one, they could be put off from buying it.)
Self-service portals give your customers the opportunity to proactively manage their account, view orders, submit tickets, manage their subscriptions, and communicate with you directly.
Look for a CEP that offers you a host of user-friendly, easily customizable self-service portal tools. That way, you'll increase your chances of customer satisfaction – and reduce your spend on support.
2. Live chat
Live chat continues to grow in popularity.
According to recent studies, 92% of customers feel satisfied when they use live chat to deal with businesses, and 42% of customers name chat as the leading online contact source, beating email and social media.
Why? Because the average response time for a customer support enquiry sits at 12 hours 10 minutes. Live chat, on the other hand, gives customers a quick and easy way to get immediate responses to their queries.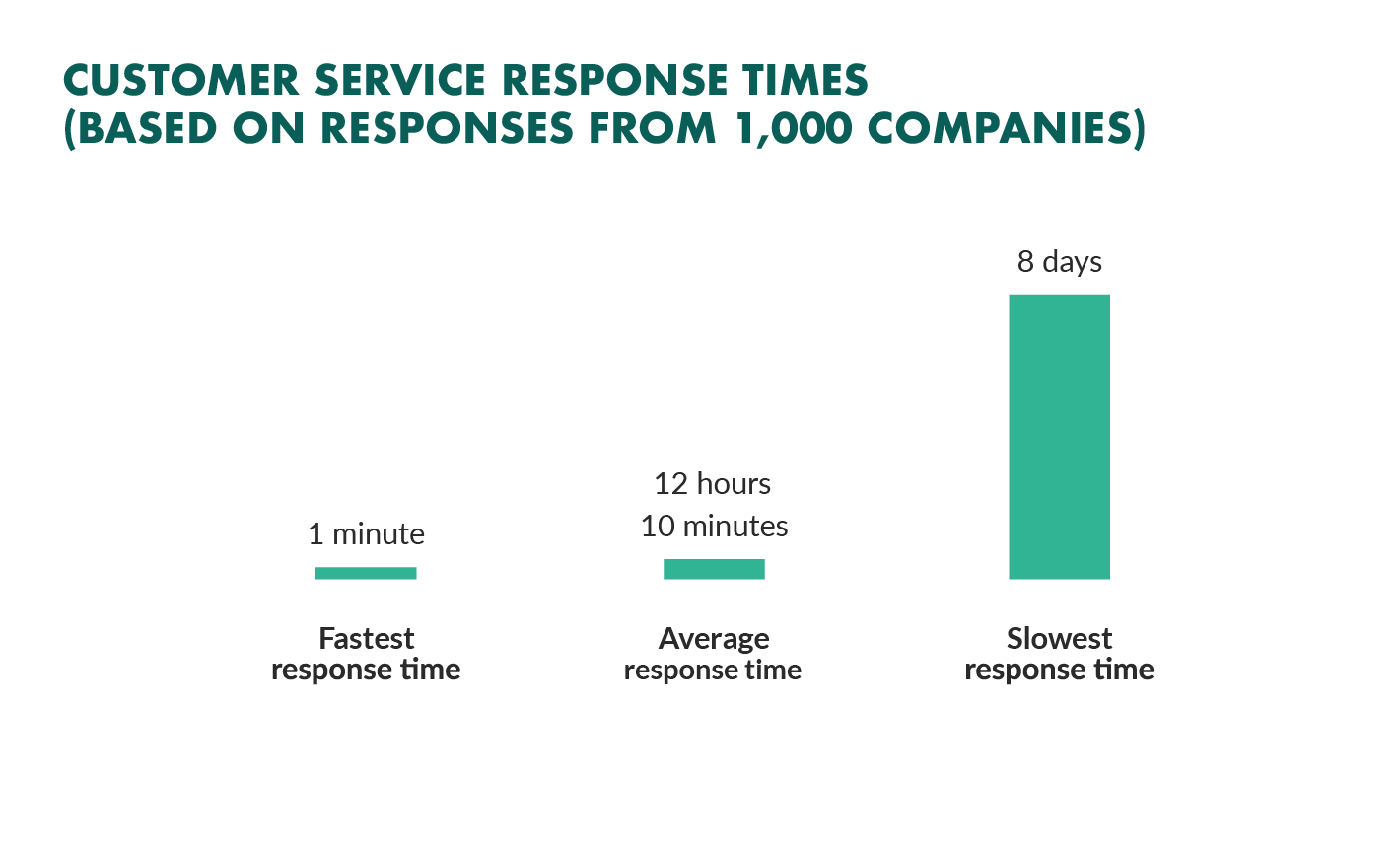 Most CEPs offer live chat functions. You can embed them on your B2B/ SaaS website to capture people who have questions about your product, and will only buy once they've been answered quickly.
Inside your CEP, support agents will have access to a chat screen that gives them relevant details about the customer, their query, and how it's progressed so far.
Great CEPs will also be able to suggest responses for your agents, using the help of machine learning and artificial intelligence.
3. Knowledge base
We already know that customers want to be able to proactively solve their own problems.
That's where a Knowledge base comes in.
With a central hub for all of your product- or service-related content, you can create relevant articles, guides, and step-by-step walkthroughs for customers to fix an issue. They don't need to contact your customer care team for guidance.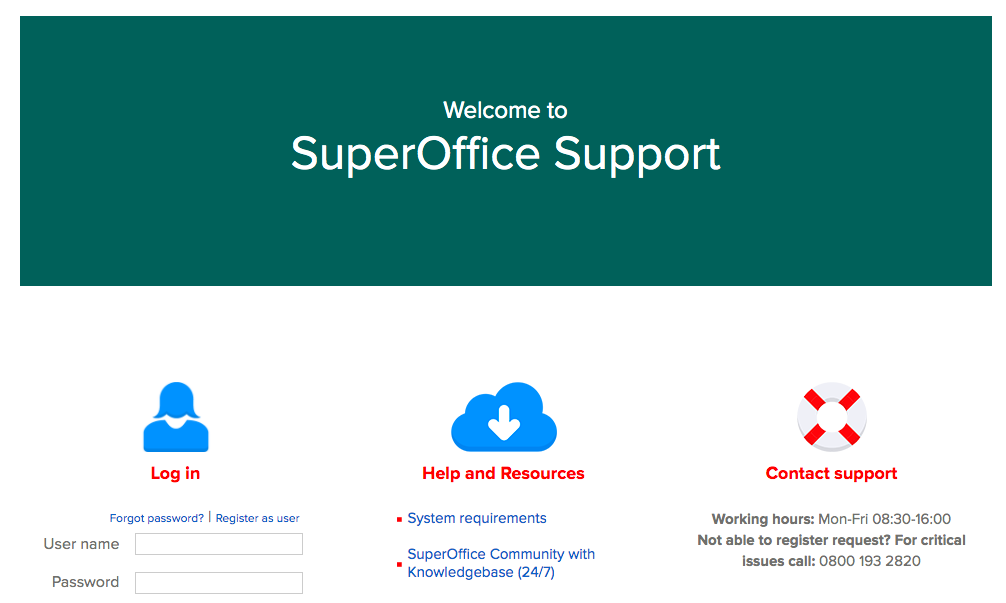 A customer engagement platform will be able to track the links someone clicks inside your knowledge base. You can see whether people have their questions answered when they visit them, and keep track of the resources you've already sent to someone.
Because let's face it: being sent the same response twice, which doesn't actually solve your problem, is frustrating.
4. FAQs
Sometimes your customers contact your team to get an answer to a question that's been asked before. Be proactive and help your team prioritize specialized requests by creating a Frequently Asked Questions (FAQ) section.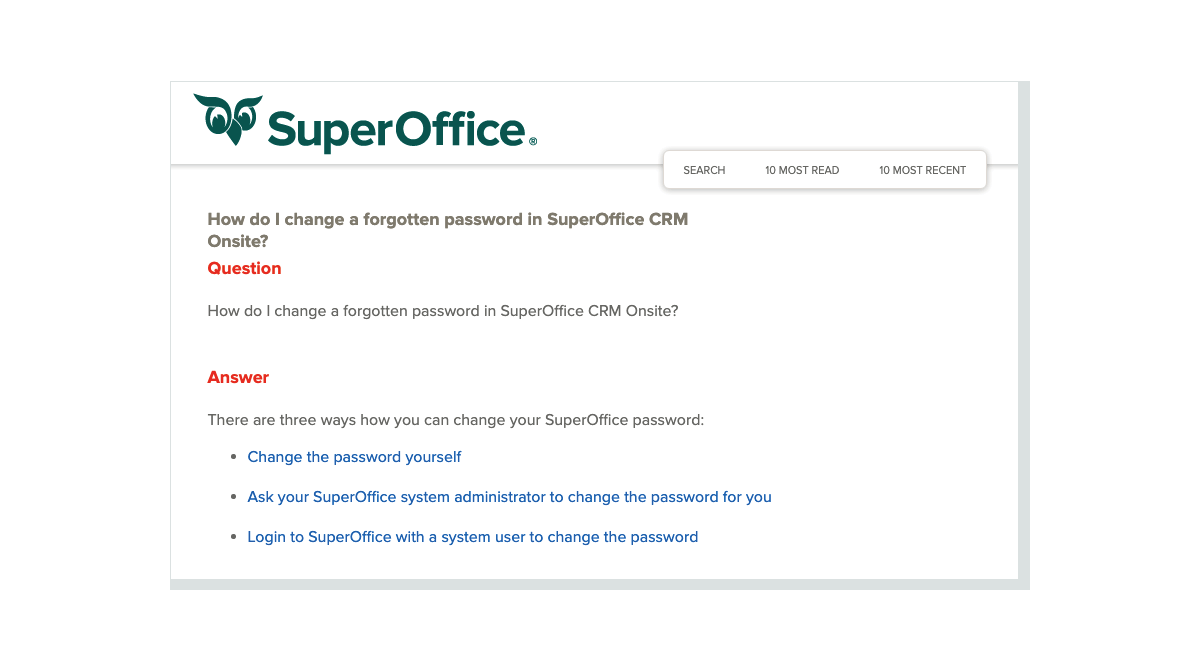 Your FAQs are like a knowledge base, but a more concise version, which is usually open to non-customers.
They should cover questions you get asked about:
Customer engagement platforms allow you to create and manage your FAQs from the same place that you receive customer enquiries. This cuts down time spent between multiple platforms.
Your support teams can suggest FAQs based on recent customer activity, too. It prevents multiple people asking the same thing time and time again.
5. Web forms
Chances are, you're using one of these form types on your website:
A great CEP will allow you to set notifications for viewed, incomplete, or completed forms.
This means you can proactively handle requests, action customer feedback, and update your customer lists – all without manually checking your web forms.
You'll also be able to see these form completions inside the customer history section.
This gives you the chance to send out tailored communications to your customers based on which form they filled out – without having to ask them!
Conclusion
Customers want to feel like they have a connection with your company. They want quick responses and a personalised service, through a medium that they're comfortable with.
A customer engagement platform gives you the tools to make that happen.
With a CEP, anyone wanting to ask a question can do so through one of many communication channels, including self-service portal, knowledge base, customer service software, web forms, and live chat.
All of that customer data is stockpiled into one central tool, which empowers your customer success team to get the right message to the right customer.
The end result? An effective, proactive, approach to customer experience.
One that helps deliver the personalized experience that modern-day buyers demand.
SuperOffice just launched our own Customer Engagement Platform.
Get a free demo to see how it works and the impact it will have on the customer experience you provide by contacting us below.