There is one constant that shapes the survival, stability, and success of a company: relationships.
That's why customer relationship management (CRM) software has become a fundamental part of a company's strategy to accelerate sustainable, long-term growth.
CRM software offers a way to get to know customers more deeply and create a relationship-focused ecosystem that unites the 4 pillars of your company's operations: marketing, sales, support, and customer feedback.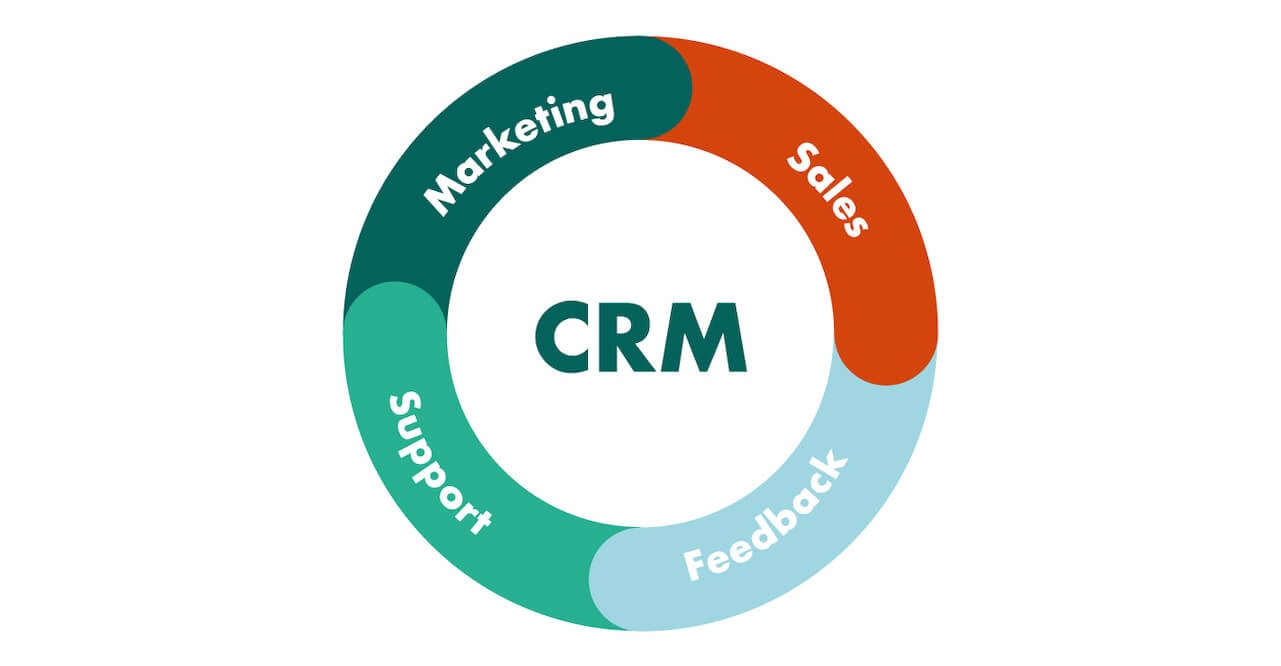 Are you in the process of choosing the best CRM software for your business? In that case, this guide covers all the critical topics related to CRM to help you make an informed decision and become a better relationship-led company.
What makes the best CRM software?
CRM software, in its simplest form, is a technology that helps companies innovate the way they build, nurture, and manage relationships with current and potential customers.
It includes initiating contact with potential leads, amassing a database of contact information, accessing customer history, and much more – all with the purpose to build a relationship pipeline that improves revenue and profitability.
But what exactly is the "best" CRM software?
Naturally, depending on the size of your company, there are a quite a few CRM solutions available that may or may not be suitable for your specific business needs.
So, to answer our question, let's rephrase it: What are the main benefits your business hopes to achieve using CRM?
In Validity's 2020 State of CRM Data Management Report, they found that:
92% of participants said CRM and the data in it was important for achieving revenue objectives;
Lead-to-customer conversion rate and CRM data quality are undeniably correlated;
When leadership prioritizes CRM data quality, 90% of study participants report good to very good CRM data quality.
In addition, CRM's diversity allows for an array of benefits which range from improving customer satisfaction to reducing the costs: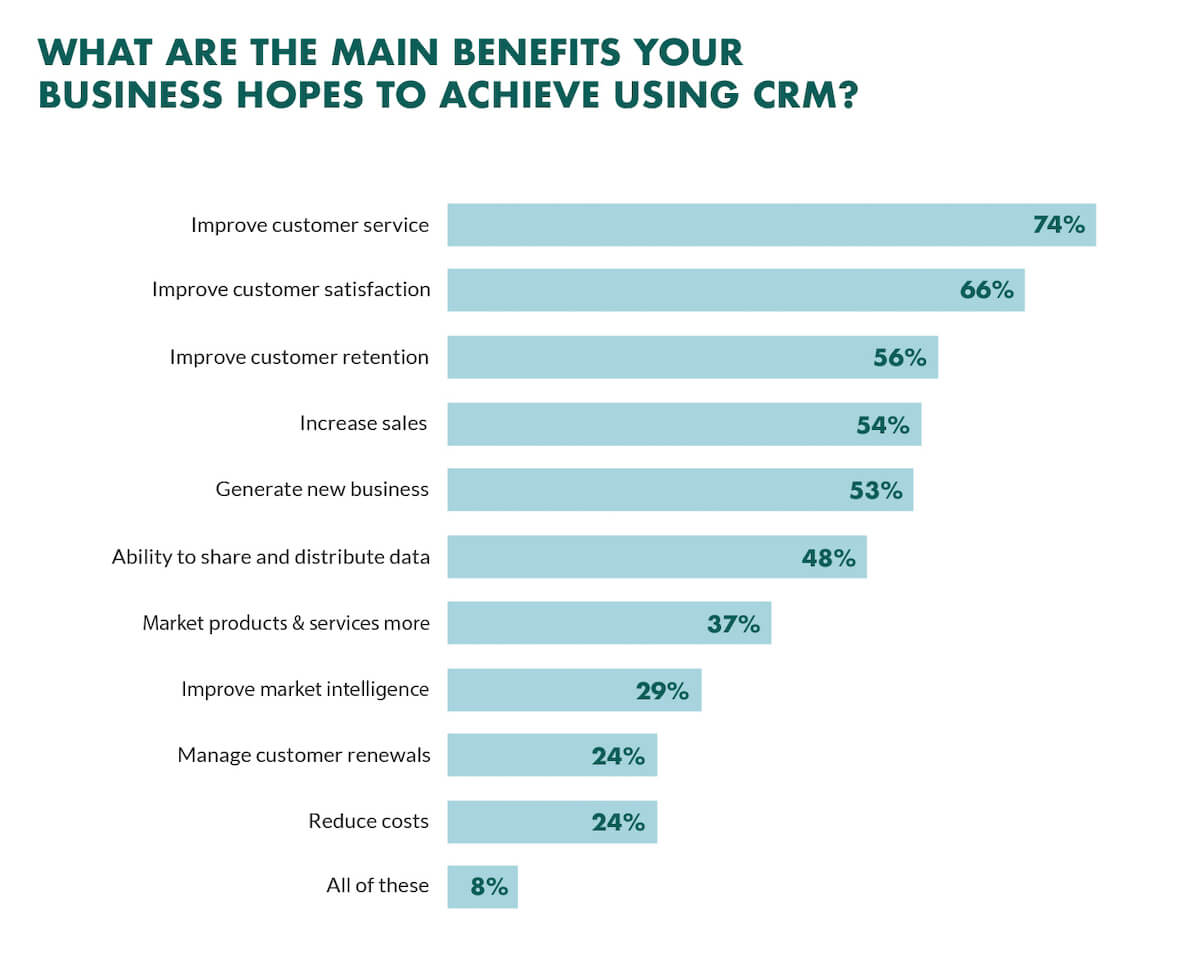 Let's take a closer look at some of CRM's top features and how they can meet your company's unique goals.
The best CRM features for relationship-led companies
If you're investing in customer relationships, CRM gives you the tools and the ability to get a proportional return from your sales, marketing, and support efforts.
However, to take full advantage of CRM software's potential, let's analyze 4 core features that help companies increase their revenue and relationship-based growth.
Building relationships and customer experiences
Today's customers turn to companies that provide a consistently good customer experience that understands their wants and needs throughout their entire journey.
This puts a lot of pressure on companies to up their game or lose their customers to competitors.
One of the main reasons customers would consider switching to a competitor is bad customer experience.
In CallMiner's report on customer churn, the top 3 reasons why customer leave are (not related to price):
Feeling like they are not being treated fairly (34.6%)
There is no reward for contract renewal, i.e. no reward for their loyalty (24+%)
Discounts offered to new customers are not automatically applied to their existing account (31%)
Some of these may seem small, but over time they generate a lot of frustration and unhappy customers.
That's where CRM software can help you:
identify the areas of your business that make customers feel heard,
address issues accurately and promptly, and
execute loyalty programs that keep customers coming back for more.
Personalization and business growth
Personalization is a fast-growing necessity for companies to adopt and implement into their sales process to win more business.
According to McKinsey, personalization efforts can drive 5-15% increases in revenue, and 15-30% increases in marketing spend efficiency.
CRM software helps to collect customer data and execute marketing strategies that have better personalization across touchpoints, channels, and buying stages at your company.
Here's how CRM can equip your teams with the skills and capabilities to personalize interactions:
Sales – When a live demo is requested, or a sales meeting is scheduled, CRM provides your sales team with the background information needed to recommend products and resources based entirely on their interests, actions, and behaviors.
Marketing – Data is used by marketers to build systems that stay connected with customers throughout their entire journey. The best marketers are learning to build and adjust these journeys to ensure that experiences remain cohesive, relevant, and relatable.
Support – Empathy is the ability to relate to and understand another person's problem. It's also the basis of a strong relationship with a customer. By tapping into a customer's history and data, you can communicate more effectively or offer promotions that fit their situation.
Marketing automation and contact management
Automation has the potential to reduce the cost of sales by freeing up time spent on repetitive tasks and reporting, while also unlocking additional revenue by improving interactions with customers.
Companies that adjust their operation methods are reported to see an increase in customer-facing time, higher customer satisfaction, and up to 10% increase in potential sales.
When it comes to CRM software, there are ways to automate customer data collection, email marketing campaigns, and customer journeys based on particular interests.
You can also create an email marketing campaign based on unique triggers, such as a follow-up email to a new customer after 7 days of inactivity.
Team coordination and business efficiency
You must have email and calendar apps in your phone, which help you coordinate and perform your day-to-day tasks.
While this may be great for one person on the go, it may not be enough for a team of busy professionals, who need a system that gives everyone the right information that reflects ongoing changes in real-time.
One of the best things about CRM software is its ability to organize your teams, keep them all up-to-date, and empower them to do better.
According to Software Advice, 74% of businesses say their CRM software gives them greater access to customer data.
And research by Accenture confirmed that high-performing businesses are using customer data five times more than low performers to achieve strategic growth.
CRM software gives your team access to the information they need to do their job:
Your sales team can better prepare for sales calls and use customer information to create quotes that have a higher chance of being accepted.
Your marketing team can personalize messages and promotions based on interests that have been recorded in a CRM database.
Your customer service team can use past and current customers' information to identify opportunities to send discounts that encourage repeat business.
If you're looking to improve your team's performance, CRM software gives a 360-degree view of your customers that is easily managed and updated in a centralized location.
The importance of user-friendliness in CRM software
Rolling out a CRM system at your business will result in immediate changes to your operations. To ensure a seamless transition, it's critical to choose software that emphasizes user-friendliness.
According to Capterra, functionality and ease-of-use are the top features for selecting a CRM service.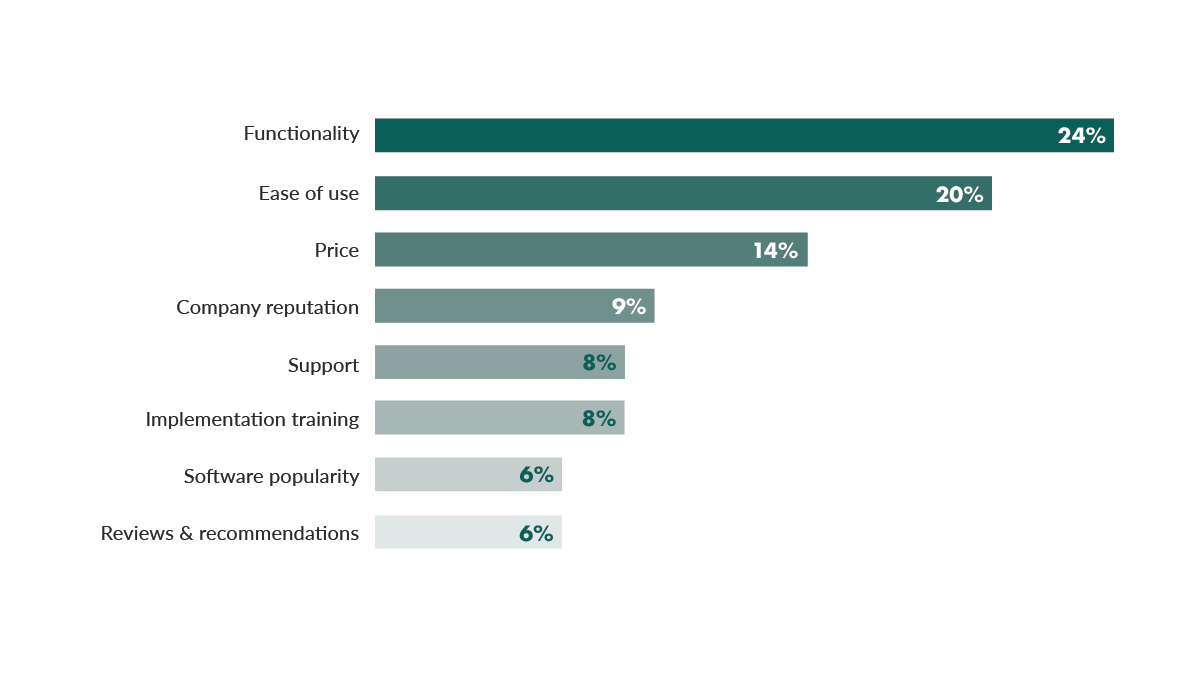 Since CRM will play a key part in your company's daily operations, it makes sense to invest in CRM software that will actually be used and has minimal complications during implementation.
1. Easy-to-learn for better team productivity
Let's face it, if the CRM software is not easy, nobody will use it.
In a trend report from SoftwareAdvice, the top-requested CRM features include contact management (94%), interaction tracking (88%), and schedule/reminder creation (85%). While these are the basic features of a CRM system, you may also want more advanced functions that will be used by your sales, marketing, and support teams.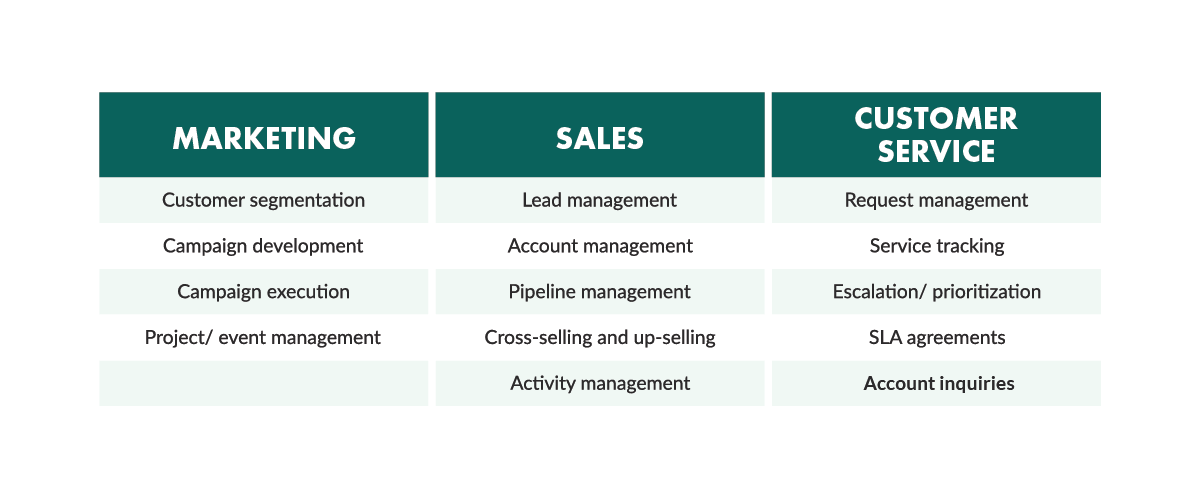 With so many features to learn, it's important to ensure that your entire organization is onboard with adopting CRM.
Ultimately, a great CRM needs to be able to work in harmony with your company, its existing applications, and business operations.
2. Mobility for on-the-go success and growth
Mobile is the new norm for both companies and customers.
While on-premise CRM is still being used by 13% of companies, the demand for cloud-based CRM is the go-to choice to create a robust and remote workforce.
61% of companies believe that mobile CRM is now a mainstream method for tapping into their customer base.
65% of mobile CRM sales reps are able to reach their sales target, while only 22% using non-mobile CRM achieve the same target.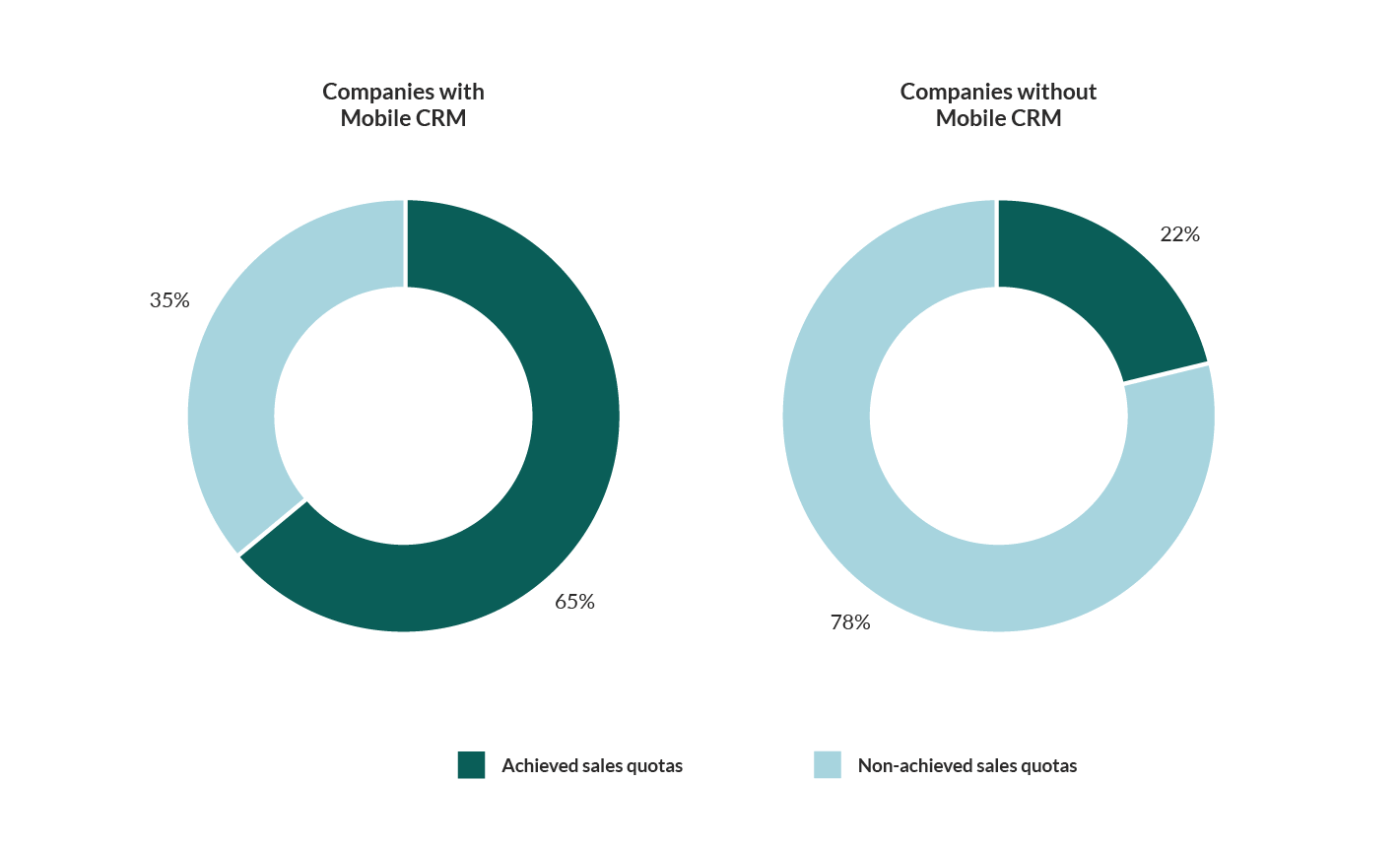 Mobile CRM offers companies the real-time data by giving access to critical information from their mobile devices anytime, anywhere.
3. Data & analytics for better sales performance
When it comes to sales, 97% of LinkedIn users surveyed say technology is "very important" or "important" to help them close more deals.
In fact, CRM software can greatly improve data accessibility to shorten their sales cycle by 8 to 14%.
A CRM database is a way to centralize leads and customer profile data, making it easily accessible to various team members.
When customers and all interactions are logged in a single, high-visible location, responding to customer inquiries in real-time becomes accurate and useful.
The critical role of customer support in CRM
SaaS companies typically invest most of their time and money in sales and marketing.
Their goal is to acquire as many new customers as possible and generate revenue quickly.
However, acquisition is only a small piece of the business growth puzzle and long-term relationships require strategies that nurture trust, provide mutual benefits, and inspire loyalty.
According to Gartner, 80% of future profits come from just 20% of your existing customers.
With that in mind, let's examine why customer support plays a key role in building long-term relationships with customers and how they help to increase customer loyalty and retention.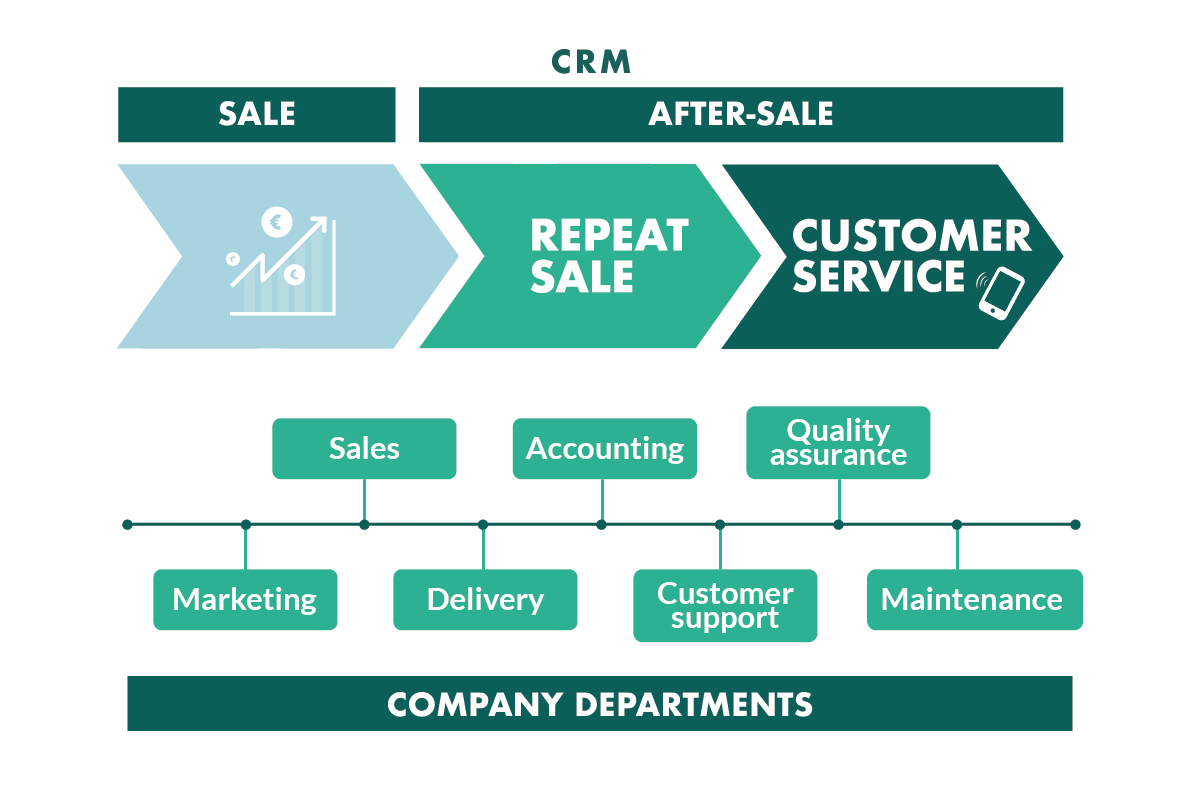 Customer support is a blend of responsibilities
By definition, customer support is a range of services that aim to enhance customer experiences and solve any problems along the way.
While your marketing and sales teams aim to increase the number of customers, a support team has a blended role that includes marketing, sales, support, and retention efforts - essentially, customer success.
This is not a light responsibility.
Not only are customer support teams responsible for things like answering customer questions, providing assistance during onboarding, and troubleshooting problems as they arise, but they must also be ready to spot sales opportunities to upgrade or cross-sell customers on a new product or service.
Better care for existing customers
When a problem occurs with your business, how will your customers react to slow, unresponsive support to their inquiries?
In a survey of 15,000 consumers, PwC found that 1 in 3 customers are willing to leave a brand they love after just one bad experience. If there are two or three bad experiences, 92% of customers will completely abandon the company.
Thankfully, CRM provides an opportunity to create omnichannel support across social, mobile, web chat, and email channels, which adds a layer of cohesive support anytime a customer needs it.
By channeling all communications into a CRM and providing support teams with customer data, they can quickly reduce frustrations and respond in a relevant way quickly.
CRM software can push and pull data from multiple areas of your business to streamline communications, make customer interactions more effective, and improve customer retention.
Faster response and queue management
Perhaps the most important part of CRM for customer support is its ticketing management system.
With a ticketing management system, your customer support team has the ability to:
Keep all communications related to a request in one place
Organize and quickly find requests based on owner, status, category, and priority
Optimize experiences and personalize communications with customers
Identify opportunities to improve customer relationship, retention, and loyalty
Store every interaction with a tracking number for future reference
It should also be able to ease the pressure on your support team and enhance their ability to engage with customers.
Best CRM software integrations for sales, marketing, and customer service teams
CRM software is most effective when it becomes an all-in-one platform for your business.
From customer inquiries to lead scoring to team conversations, here are a few integrations that will take your CRM strategy to the next level.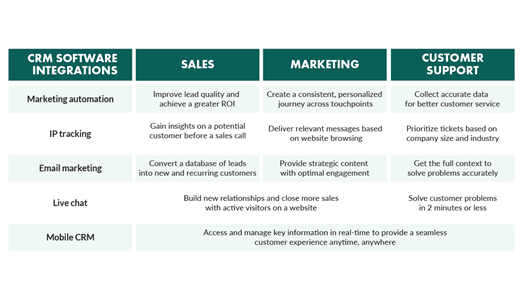 Marketing Automation
Marketing automation is a way of turning activities and repetitive tasks into an automated flow that helps to drive transactions and generate more revenue.
Here are a few ways CRM software can be used for automating your marketing:
Improve lead quality and achieve a greater ROI
Create a consistent, personalized journey across touchpoints
Send personalized emails and newsletters to a large audience
Keep your teams aligned, contacts updated, and customers satisfied
Collect accurate data for better business performance
Automation is also a vital part of keeping your teams aligned, contacts updated, and customers satisfied.
IP Tracking
When someone is visiting your website, you often know little about what they're doing or what they're looking at.
IP tracking allows you to tap into a visitor's activities on your website and store actionable information into your CRM software.
Imagine knowing exactly who visited your website, what pages they looked at, and how much time they spent there? Not only it will help you better prepare for a winning sales call, but also to know exactly which lead is hot (and which lead is not!).
Email Marketing
Email marketing continues to be one of the leading channels to drive new leads and close more sales.
According to the data, 81% of businesses rely on email as their primary customer acquisition channel, and 80% for retention.
When you integrate your email into CRM software, it enables you to develop and execute a data-driven email marketing strategy.
Your sales team can tap into trends to convert a database of leads to new and recurring customers. Meanwhile, your marketing team can focus on delivering relevant and valuable content that customers want to engage with.
As for your support teams, they can review past information to understand the full context of a customer's history and issue before choosing an approach to help them.
Live Chat
As new technologies make their way into a customer's experience, more expect the companies they do business with to have a live chat.
Live chat is in demand because it allows customers on a website to communicate with a real person and get answers immediately.
There's no waiting for email responses to a contact form inquiry, resulting in a lost prospect that chooses a competitor or a frustrated customer that ends their contract.
Mobile CRM
A CRM with mobile capabilities is proven to generate more revenue and improve team performance.
Giving your teams a CRM that fits in their pocket helps them make informed decisions faster without being at their work desk.
Mobility is the future for CRM software, and its empowering businesses to maintain strong relationships with customers 24/7/365.
What do companies need from a CRM Software?
CRM was a technology commonly used by enterprise-level companies that wanted to improve sales reporting and automate the sales process.
Their goal was to gain access to customer data, actionable insights, and efficient tools to create better ways to increase loyalty and long-term retention.
Grand View Market's most recent report shows the changing trend in the CRM market and also forecasts the industry to reach $111.7 billion by 2027.
Today, more than 91% of companies with 10 or more employees use a CRM system in their organization.
And the rapid growth in the CRM market has led to better capabilities that meet the needs of all business sizes while supporting them to achieve long-term goals and improve day-to-day business operations.
Simultaneously, there is a growing diversity in the types of CRM features that require decision-makers to invest carefully to ensure they receive the most out of their CRM software.
For start-ups (1-10 employees)
Start-ups are often built from the ground up with rapid growth as their main objective. That's why as the inflow of customer data increases, CRM software helps to:
Organize data into actionable activities •
Consolidate sales and marketing efforts and target the right customers
Quickly shift focus from product development to customer relationships
For small companies (11-25 employees)
For successful small companies, CRM software is simply a means to have the flexibility and speed to build customer relationships that match those of a larger company. Since budget and resources are limited, small companies turn on free trials and self-service CRMs to adopt strategies that can be scaled later on.
For midsize companies (26-50 employees)
Midsize companies adopt a CRM to maximize the potential of their highly functional business operations. When considering a CRM, midsize companies are looking for live demos and implementation services to support any complex business systems and processes with minimal friction.
For large companies (51-100 employees)
Armed with detailed data about their customers, large companies are looking for effective ways to segment their customers and provide more personalized experiences. CRM for large companies requires a more robust set of tools specific to the needs of their marketing, sales, and support teams.
For enterprise companies (100+ employees)
CRM software is essential for enterprise companies to improve operational efficiency and accelerate revenue growth. Typically, enterprise decision makers are looking to establish long-term partnerships with a CRM company based on their past history, projects, and customer success stories.
Putting customer relationships first
There may not be a "best" CRM software, as companies of all sizes have different goals and objectives.
The best CRM for startups may be one that handles a rapid influx of new customers to establish a strong foundation for future growth.
Meanwhile, larger businesses may be looking for deeper insights to create smarter strategies that improve customer experiences at critical touchpoints.
In reality it's not even about finding the best CRM for you, but really it is about the relationships you establish with your customers.
And that's exactly what a CRM system is designed to create, nourish and maintain.
If you'd like to learn more about building strong bonds with your customers, then sign up to a personalized demo below. We'll go through a complete review of your business goals and provide you with short introduction to SuperOffice CRM.